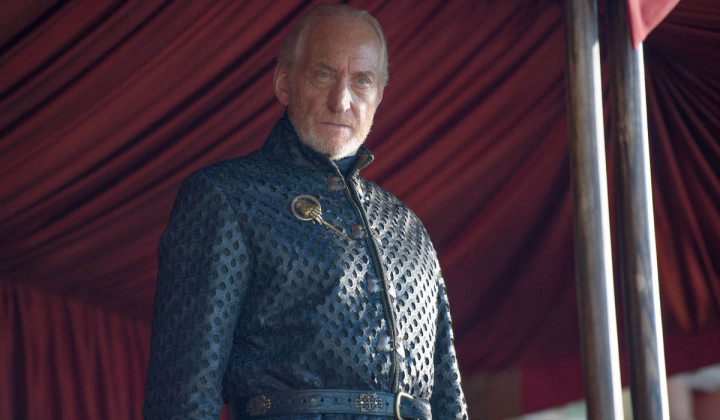 [WARNING: The following contains major spoilers from Game Of Thrones season four]
Veteran actor Charles Dance has been talking about his time on the hit HBO fantasy drama as monstrous patriarch Tywin Lannister and how badly he treated Peter Dinklage during filming.
Speaking to News.com.au, the British actor said: "I did spend a lot of time apologising to little Peter Dinklage, who I adore, because I treated him like s**t all the time. Some of the things I said to him were horrendous. But you can't take someone like Tywin too seriously as an actor; I was always laughing at how horrendously he behaved."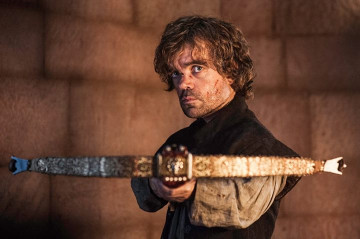 Regarding the character's villainous behaviour, Dance was asked whether, as an actor, he needed to find a justification for his actions.
"Absolutely not," he said. "A while ago, I did a television adaptation of Bleak House and the character I played, as far as I was concerned, had no redeeming features whatsoever. I wasn't about to try to find any, I didn't need to. He was a complete b*****d. That's what I had to do."
In the final episode of Game Of Thrones' fourth season Dance's character was killed off by his son Tyrion Lannister, played by Dinklage, while sitting on the toilet.
"An ignominious death, yes," he says. "I knew that his demise was coming at some point but I didn't know what it was until somebody in the street told me, actually. I was walking along and this guy came up and he said: 'You're Tywin Lannister. You've got this great death scene'. I said: 'Oh, have I? What is the manner of my death?' And he told me. I thought: 'Oh, right... Okay!' So knew it was coming. I hope it works. I haven't seen it, actually."
As Dance went on to explain, he rarely sees his work on the show, or any show for that matter.
"I don't like watching television too much; it tires me out for some reason. But I saw a fair bit of Game of Thrones because it was so good. I mostly watched episodes that I wasn't in," he said.
"The plots were so labyrinth-like it would take me hours to read them, so I'd just wait until it eventually came on television and I could sit and watch it and find out what's going on on the other side of the Seven Kingdoms or what the Mother of Dragons is up to. That's a great storyline, actually, that whole dragon thing is fantastic."
Game Of Thrones returns for its fifth season next year. Dance recently teased he would be returning in some brief capacity.