From Game of Thrones to Interstellar: How Iceland Became a Hollywood Hotspot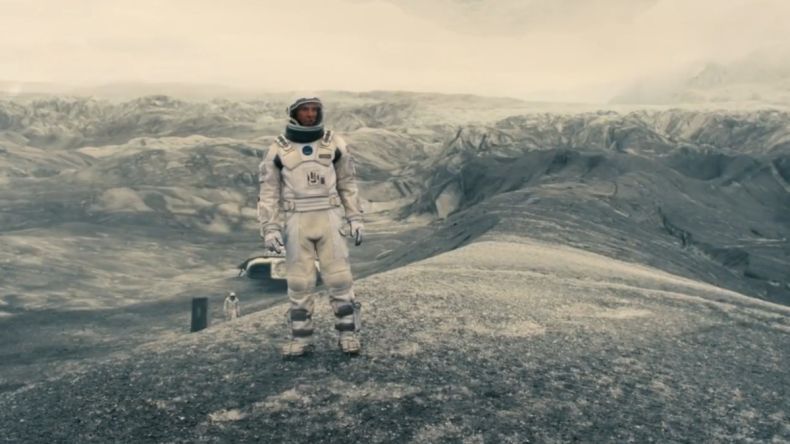 With ice and rock stretching out endlessly across the horizon, the mountainous chasm of the imposing Svínafellsjökull glacier is a bewildering place of beauty that gives the appearance you have just crash-landed on another planet. It's no surprise then to find that it is one of the main filming locations in Christopher Nolan's hugely-anticipated sci-fi blockbuster Interstellar, to be released in cinemas worldwide this November.
Filming at Svínafellsjökull is not unusual. In recent years some of the biggest Hollywood movies have come to Iceland for their productions, with Noah, Oblivion, Prometheus, Thor: The Dark World and The Secret Life of Walter Mitty to name a few, along with HBO fantasy epic Game of Thrones filming their 'beyond the wall' sequences every year.
But how did such a varied assortment of movies come to be made in a remote, sparsely populated island? Despite being only the same size as Hungary, or the US state of Kentucky, Iceland also happens to be one of the most geologically diverse places on Earth.
"Let's say you put your base in the south, and you draw a two-hour circle around it; then you're able to get the big glaciers, the black deserts, the sulphur mountains, the dormant volcanoes, green valleys, big rivers and big waterfalls. You're probably able to get all those locations in America, but you would have to go Hawaii, Alaska, Minnesota, New Mexico. So this is our core strength here in Iceland," say Einar Hansen Tomasson, the country's film commissioner responsible for attracting international productions to set up shop in Iceland.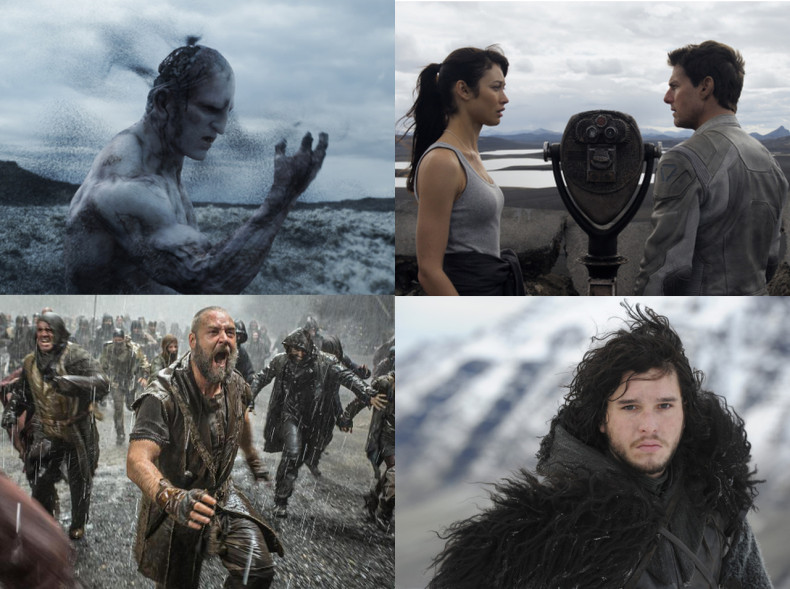 Tomasson's appointment as film commissioner 10 years ago roughly coincides with the boom in Iceland's film industry. It was in 2005 that the first major Hollywood production came to shoot the majority of not one, but two movies on the island, when Clint Eastwood used the lava-hardened ground and black sandy beaches of the Reykjanes Peninsula to stand in for the Japanese island of Iwo Jima in his World War II diptych Flags of our Fathers/Letters from Iwo Jima. Tomasson says that the production was a major turning point for Iceland's film industry.
Iceland Factbox
Capital: Reykjavík
Population: 325,671
GDP: $12.821 billion (£8 billion)
"You had about 550 crew members on location, you had 1,000 extras on a big day. They were shooting here for about five weeks. It was a massive production, but it still finished a day ahead of schedule. It showed the rest of the film industry that you can shoot those big productions in Iceland," he says.
Flags opened the floodgates to more and more international productions coming to Iceland, where its stunning scenery, hard-working crew and, as Tomasson boasts, "more daylights hours in the summer than the sunny state of Florida," all provide a strong incentive.
But the biggest attraction to the Hollywood studios is the generous tax rebate the country offers. Iceland introduced a tax reimbursement scheme for film and TV productions of 12% in 2001, subsequently raised it to 14% in 2007, and then again to 20% in 2010. "It's a very competitive environment," admits Tomasson. "Countries and states are all competing for these projects, and the incentives are getting higher and higher".
But there is a reason why it is important to attract such investment, especially for a nation like Iceland. The failure of the country's banking system during the 2007 financial crisis hit the country particularly hard, and whilst it has since recovered, the need to diversify its economy has been realised.
"These international productions also help the domestic productions, meaning we're getting more experience, better quality, the crew base is getting bigger. Post-production for example in Iceland is growing," says Tomasson.
As well as helping to fuel the country's creative industries, having movies shot in Iceland and then seen in cinemas across the world aids another growing industry; screen tourism. As many as 9.4% of the people who visited Iceland last year said they were inspired to visit after seeing the country in a film or television show.
With the number of big movies and television dramas filming in Iceland, this will only increase. As well as Interstellar, both the new Star Wars film and Halo adaptation are filming in the country, along with the next series of Game of Thrones and the Wachowski's Netflix TV show Sense8. It seems that as long as science fiction and superhero films remain popular in Hollywood, the biggest international productions will continue to be attracted to shooting in the land of ice and fire.