Double stabbing in Cheshunt Hertfordshire tweeted live by terrified neighbour
The attack in Turners Hill was described in real time on social media by a man believed to be a neighbour.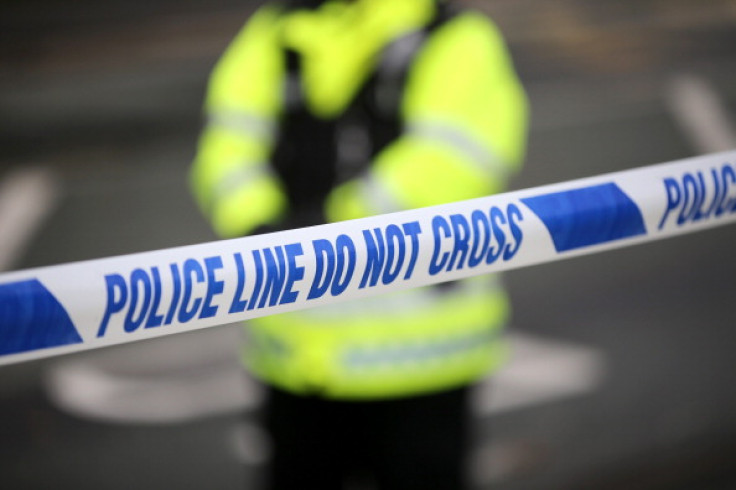 A man and a woman have been found dead with stab wounds at their home in Cheshunt, Hertfordshire. The attack took place in Turners Hill at 1.15pm on Sunday (19 February).
Riot police were called to the home after neighbours reported hearing lots of shouting. Officers arrived at the scene to find the woman already dead and the man badly wounded by a knife. The man died shortly afterwards.
The dramatic events appear to have been described on Twitter in real time by James Coyne. He wrote: "The neighbours have just started having a full-blown barney... Suddenly there was screaming and a neighbour shouting 'CALL 999'...
"Called the police and they've already been dispatched out... jesus that was quick. They are here already... omg the policewoman had a riot shield... HELICOPTER LANDED IN THE STREET...
"Although I'm safely in the flat I'm actually pretty scared. I can't leave... Police cordoned off the area... Omg just seen them pull someone out a flat... Something has happened and I'm going to stop tweeting now."
Air ambulance crews were also called to the incident but they were unable to save either of the pair. While their investigation is ongoing, police have said that they are not currently pursuing any other subjects.
A police spokeswoman told The Hertfordshire Mercury: "Police were called to Turners Hill in Cheshunt at 1.15pm today (February 19) following reports of a disturbance within a property
"When police arrived at the address they found a woman had been stabbed and had tragically passed away. A man was also found to be at the property with knife wounds. He also tragically passed away shortly after at the scene.
"At this early stage of the investigation, police do not currently believe they are looking for anyone else in connection with this incident. Investigations are ongoing."
© Copyright IBTimes 2023. All rights reserved.