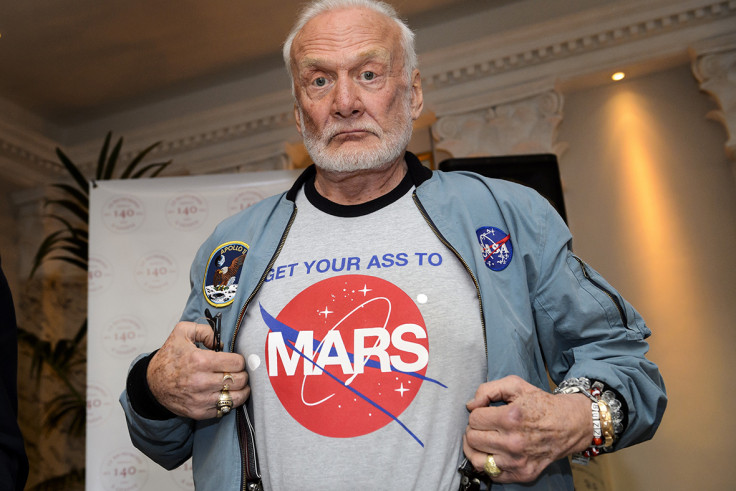 In a cosmic coincidence, the doctor treating Buzz Aldrin after he was evacuated from the South Pole is called David Bowie, whose namesake was inspired by the ex-astronaut's space mission. Aldrin was flown to Christchurch, New Zealand, from the South Pole after falling ill and he remains in hospital in quarantine until fluid in his lungs clears.
But when it transpired that the person overseeing his treatment was Dr David Bowie, Aldrin's manager Christina Korp saw the funny side of the coincidence and posted an image of the pair together, writing: "Thank heaven @TheRealBuzz's doctor is David Bowie. You can't make this stuff up."
Space was a recurring motif for the singer Bowie, who died earlier this year. He wrote the song Space Oddity, about an astronaut who loses communication with ground control in 1969, before Aldrin and Neil Armstrong became the first humans to walk on the moon as part of the Apollo 11 Lunar landing.
Its status as a space anthem was assured when the astronaut Chris Hadfield did an acoustic version of the song while onboard the International Space Station in 2013, which went viral. Bowie also wrote Starman, Hallo Spaceboy, Dancing Out in Space and Born in a UFO.
Aldrin has been keeping his 975,000 Twitter followers up to speed on his condition and said he would be home by Christmas. He said he was evacuated from the South Pole because he was showing signs of altitude sickness.
He was going to speak to National Science Foundation staff based in Antarctica and witness conditions that are similar to Mars, as he wants to see a permanent settlement on the Red Planet.
In a statement, he said: "'My visit was cut short and I had to leave after a couple of hours. I really enjoyed my short time in Antarctica and seeing what life could be like on Mars", words which could have come straight from the song "Life on Mars?"