It has taken 16 years, but hip hop legend Dr Dre is finally releasing a new album. The rapper and producer has secretly recorded Compton: A Soundtrack, inspired by the upcoming NWA biopic Straight Outta Compton, and fans could not be more thrilled with the surprise announcement.
Dre, real name Andre Romelle Young, released his second studio album, entitled 2001, in 1999. He then took a break from recording to focus on the business side of his career, most notably helping start the career of Eminem and launching the Beats By Dre headphone range. With the Beats venture sold to Apple for a cool $3.2bn (£2bn), the 50 year old headed back into the studio to record his previously elusive third album.
With just days to go until Compton is released, IBTimes UK gives you a rundown on everything there is to know about the soundtrack...
What is the album's release date?
Dre has not given fans much time to digest the news, as Compton is set for release on 7 August 2015. Announcing the news, the music icon tweeted the soundtrack's cover art, a stunning image overlooking the landscape of his beloved hometown, which also sets the scene for the NWA biopic.
Who will feature on the soundtrack?
The 16-track record boasts an impressive line-up, with Compton native and rap legend in the making Kendrick Lamar filling three slots and Snoop Dogg featuring on two tracks. Other guest appearances come from Dre's former NWA counterpart Ice Cube and soul singers Jill Scott and Marsha Ambrosius, as well as Slim Shady himself, Eminem.
The full tracklisting is as follows:
1 Intro
2 Talk About It [ft. King Mez & Justus]
3 Genocide [ft. Kendrick Lamar, Marsha Ambrosius & Candice Pillay]
4 It's All on Me [ft. Justus & BJ the Chicago Kid]
5 All in a Day's Work [ft. Anderson Paak & Marsha Ambrosius]
6 Darkside/Gone [ft. King Mez, Marsha Ambrosius & Kendrick Lamar]
7 Loose Cannons [ft. Xzibit & COLD 187um]
8 Issues [ft. Ice Cube & Anderson Paak]
9 Deep Water [ft. Kendrick Lamar & Justus]
10 One Shot One Kill [ft. Snoop Dogg]
11 Just Another Day [ft. Asia Bryant]
12 For the Love of Money [ft. Jill Scott & Jon Connor]
13 Satisfaction [ft. Snoop Dogg, Marsha Ambrosius & King Mez]
14 Animals [ft. Anderson Paak]
15 Medicine Man [ft. Eminem, Candice Pillay & Anderson Paak]
16 Talking to My Diary
Watch the Straight Outta Compton trailer:
Is this Dr Dre's last album?
During a recent episode of his Beats 1 radio show The Pharmacy, the businessman declared Compton his "grand finale", so a follow-up is looking highly unlikely. He explained: "I felt myself being so inspired by the [Straight Outta Compton] movie that I started to record an album. It's going to be my grand finale. The record is bananas."
Over the last decade, fans have anxiously awaited the release of an album that Dre has been quietly recording, which he said would be called Detox. This will now stay under wraps, with the producer admitting he was greatly underwhelmed by his efforts. The hip hop star said: "I didn't like it. It wasn't good. I worked my a*s off on it, and I don't think I did a good enough job."
How can I buy Compton?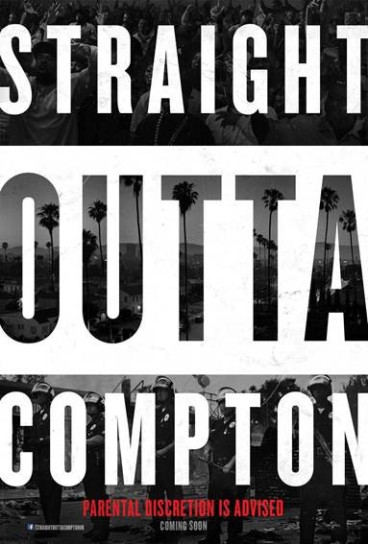 In light of his partnership with Apple, Dre will be releasing Compton through new music streaming service Apple Music and iTunes, meaning that rival platforms such as Spotify and Tidal will be left out in the cold.
What do we know about the Straight Outta Compton biopic?
Directed by F Gary Gray, the biopic will chart NWA's rise as a local rap group in Compton, California to reaching legendary status in the late 1980s, thanks to their brutally honest anecdotes of life on the streets. O'Shea Jackson Jr will star as Ice Cube (in real life, he's Cube's son) with Corey Hawkins as Dr Dre, Jason Mitchell as the late Eazy-E, Neil Brown Jr as DJ Yella and Aldis Hodge as MC Ren.
Other figures in hip hop who are portrayed in the film include Suge Knight and Warren G. The film is titled after the collective's 1988 debut studio album of the same name, which has sold more than 3.5m copies in the US to date.
NWA went on to inspire and symbolise gangsta rap, but were heavily criticised at the time for their stance against the police and glorification of drugs and crime. Straight Outta Compton, the biopic, is set for release on 14 August in the US and 28 August in the UK.