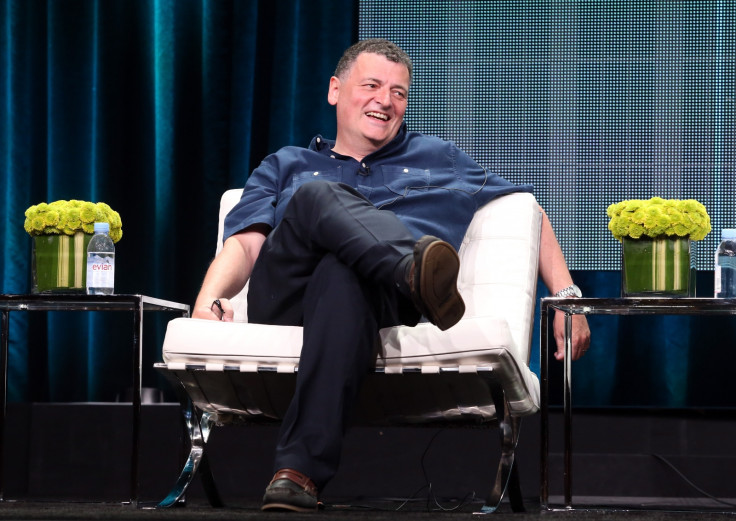 The most recent series of Sherlock concluded in January 2014, and fans suffering from Holmesian withdrawal will undoubtedly have an agonising wait until early 2017, when the next series is to be screened.
Fortunately, show creators Steven Moffat and Mark Gatiss have lined-up a one-off special to keep watchers satisfied until season four is broadcast. Talking at the BBC America panel at TCA, part of the San Diego Comic-Con event, yesterday (2 August 2015), Moffat revealed as much as he could about the mysterious standalone episode, as well as the series in general.
Here, IBTimesUK offers up a brief lowdown on all that was said about the show during the Sherlock panel discussion...
Sherlock will be less rude in the upcoming one-off special
Known for being a bit brash and stand-offish, Sherlock will apparently, and uncharacteristically, turn on the charm in the Victorian era-set special, claimed Moffat.
"He will possess the manners of the Victorian gentleman, which he doesn't have in the modern version. So he is a lot less brattish when he's back then," explained the showrunner. But Benedict Cumberbatch's Sherlock won't be the only one with a slightly different personality this time round, as Moffat continued: "Dr Watson is a bit more upright.
"They're the same people, seen through the prism of a different time and fitting in to a different society. I would say this Sherlock is a little more polished, and he operates like a Victorian gentleman instead of a posh, rude man, which he does in the modern [version] too."
There won't be any explanation as to why the special is set in Victorian times
"We never bothered to explain what we were doing in modern day London," the writer-turned-producer admitted. "So why do we have to bother explaining what they're doing in Victorian London, when that's where they're supposed to be?"
A fair, and fairly accurate, point – but still, the Victorian era still does seem a little random. When asked how he came up with the idea of setting it much earlier than the current series, Moffat stated that he, and co-writer Mark Gatiss, stumbled across the idea when they were have a "geek day" during production on one of their separate titles.
"Mark and I were having a fun day on set because he was doing some second-unit shooting with some evil monks. It was the prequel, and because I think we found an old prop that was on the original Titus, we were having a geek day. Gosh, what a surprise.
"And then we just thought: 'Could we ever just do maybe one scene or some dream sequel or something?' And then we just thought, you know: 'Why don't we just do it? Why don't we just do a Victorian one?' Just because we can, really."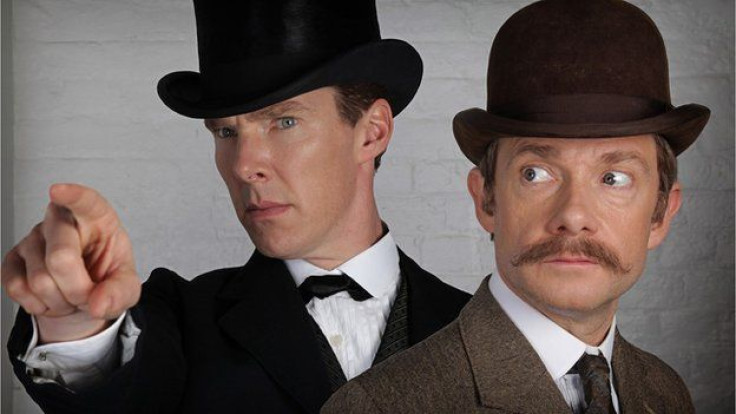 The fourth series will go back to being set in present day
They're not going to set the story in Victorian times throughout the following fourth series, however, with Moffat stating: "Really, this is a one‑off."
But in his true, intriguingly ambiguous, fashion – so as to build even further excitement for the long-awaited season – he then joked: "Unless we go mad and decide on setting it in the 1940s and have them fight Hitler. Nothing is inconceivable if you have no taste. But, no, we go back to doing the show normally next year, unless I'm lying or we change our minds."
Showrunners still don't know when it will air
Despite the special being hailed as a Christmas one-off up until now, it turns out that even the series creators have no idea when it will officially be broadcast. "It's probably Christmas-ish," Moffat casually stated at the panel. "We don't actually know. We're not making this up."
It will be a "creepy" ghost story
Even though Moffat revealed that he wasn't worried about clarifying why the special takes place in Victorian times, the new setting does have a purpose in terms of the storytelling.
"The main difference I would say, the only temperature change moving it from Victorian and modern is ghost stories work better in the Victorian setting," the creator stated. "Doyle stories that are scary chillers, we haven't done much. [The] Victorian era gives us a chance to do a creepy one, a scary one."
The show will only end when Cumberbatch and Freeman quit – or the Government pulls BBC funding...
Fans always want to know when their favourite show might end, and Sherlockians are no exception. But it turns out they needn't worry too much, as the only way the show will end is if leads Cumberbatch and Martin Freeman pull out of the project.
"I don't think it will be us that switch it off," Moffat said. "I imagine it'll be down to Benedict and Martin. Obviously we can't do the show without them, and they've always said they're happy to carry on so long as it's good."
In fact, the Doctor Who showrunner has a vision as to where Sherlock could go if Cumberbatch and Freeman were willing to keep portraying the iconic characters for a long time, as he suggested: "I'd like to see them age, not because I'm a sadist, just because it would be interesting to see them become the more traditional age of those characters, which is in their fifties. They're much younger than the normal version."
Moffat went on to address the ongoing subject that the UK Government is threatening to stop funding the BBC, and seeing as that is the network Sherlock is famously broadcast on, it may harm the show's chances of continuing for years to come.
"It staggers me that we've got a government that got elected and decided the main problem with Britain is our national broadcaster," he said. "There must be something more important to do."