Dr Matt Taylor Shirt Controversy: Boris Johnson Compares Philae Scientist's Shirt to Kim Kardashian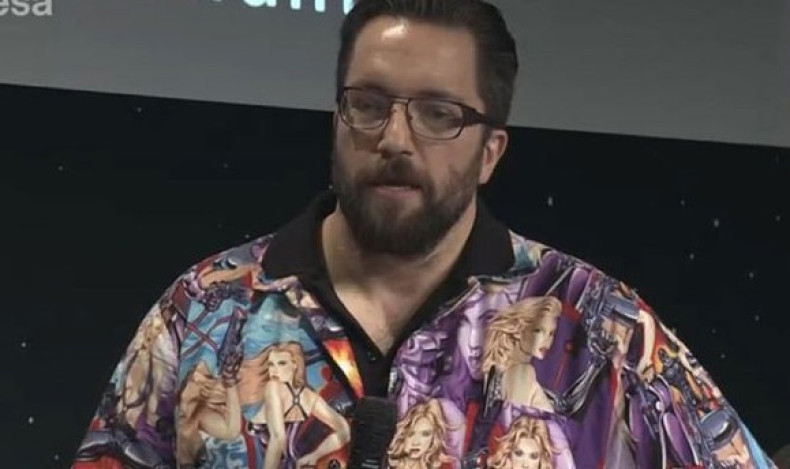 Boris Johnson has defended a purportedly controversial shirt worn by Philae space scientist Dr Matt Taylor, comparing the furore to nude photos published of Kim Kardashian.
Taylor was criticised for wearing the apparently "inappropriate" shirt while providing an update on the Philae mission to Comet 67P.
The London-born astrophysicist has since made an emotional apology for the "big mistake" of wearing the Hawaiian-style garment, which features depictions of women in revealing outfits, for any offence he may have caused.
Writing in his Daily Telegraph column, the Mayor of London has launched a defence of Taylor, comparing the controversy over the "garish" shirt to the perceived lack of fuss made over Kardashian's photos.
"It's the hypocrisy of it all that irritates me. Here is Kim Kardashian – a heroine and idol to some members of my family – deciding to bust out all over the place, and good for her. No one seeks to engulf her in a tweetstorm of rage," Johnson wrote.
"But why is she held to be noble and pure, while Dr Taylor is attacked for being vulgar and tasteless?"
Johnson pointed the finger of blame at "lobby groups and politically correct media organisations", and said Taylor should have revelled in Rosetta's "mind-blowing success".
Bluntly defending imagery on the shirt, Johnson wrote: "But let's not mince our words: there are no nipples; there are no buttocks; there is not even an exposed midriff, as far as I can see."
The Conservative candidate for Uxbridge at next year's General Election added Taylor deserved the "applause of our country" and that those who criticise him should "hang their own heads and apologise."