On first listen...
Whenever Drake releases a new project it's an event. The world stops. Twitter users become critics armed with 160 characters and Instagram plays host to a slew of images tagged with new lyric quotes that have absolutely nothing to do with said images. Not only that, the music industry takes note. With open ears it soaks up whatever new wave the Toronto trendsetter is riding because it's sure to be the next big thing.
Finally releasing his fourth studio album, Views is arguably the most anticipated of Drake's career. Announcing it three years ago, this is the longest he's gone between studio albums - although he did put out the mixtape If You're Reading This It's Too Late, as well as his joint effort with Future, What A Time To Be Alive. Originally titled Views From the 6 - the 6 being slang for Toronto - Drake's mass appeal stretches way further than just the provincial capital of Ontario and so his album title now reflects this. But what about the music?
Our verdict
The views on \'Views\':
Drake is a musical shapeshifter. Proving himself to be more than just a rapper, his sound has evolved more times than Lil\' Kim\'s features. While at his core he\'s a Hip Hop artist, in reality he\'s now much more than that. A cultural icon who has captured the attention of today\'s youth through his music and clever use of social media, the way in which he predicts the direction of popular music is a talent in itself. Whether it\'s co-signing the likes of The Weeknd and PARTYNEXTDOOR, or steering the wave himself by shining a light on some already released records, 50 Cent style, by adding a verse of his own and catapulting it into a whole new stratosphere (think ILoveMakkonen\'s Tuesday), Drake\'s always ahead of the curve.
Views is a genre cocktail heavy on the singing and deep rooted in dancehall. But it\'s not just that. Reminding fans of his early mixtape work that he\'s still got it when it comes to rapping his ass off, the album\'s title track fires off quotables like fireworks on July 4th. Over the Maneesh Bidaye production that features a sample of gospel record The Question Is by The Winans, Drake highlights the loyalty of his crew - \"And I know who gon\' take the fall with me/ They right here on call with me, they all with me\" - while also letting it be known he\'s not about a Hollywood friendship - \"Need y\'all to know that I never needed none of y\'all n****s/ F**k being all buddy buddy with the opposition/ It\'s like a front of the plane, n***a, it\'s all business.\"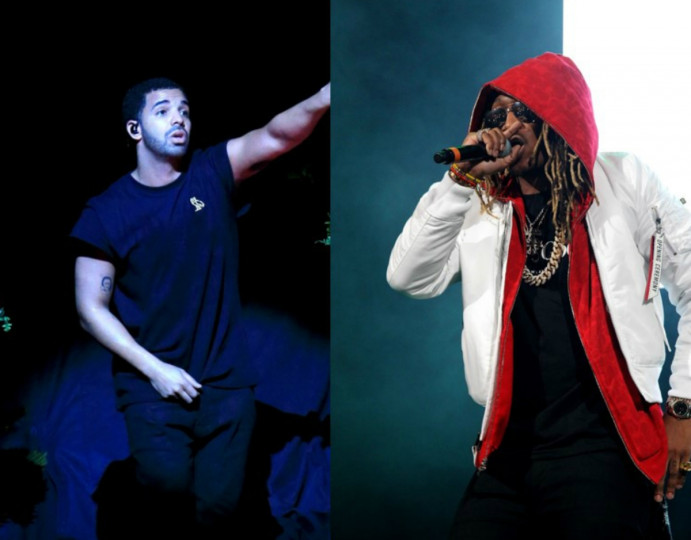 On U With Me? Drake spits: \"That\'s for sure though, I made a career of reminiscing.\" And he\'s right. The Drake we all know and love has never been afraid to revisit his past and address the relationship skeletons in his closet. And while it\'s a little odd he would choose to address his relationship issues on a record that samples DMX, considering the veteran MC publicly dissed him on The Breakfast Club back in 2012, the 40 and Kanye West-produced cut is an undeniable album highlight.
Other highlights include Faithful, a track that features a posthumous verse from Pimp C (taken from Jay Z\'s Tom Ford remix) and some smooth vocals from OVO\'s latest signing, dvsn, as well as the Brandy I Dedicate Part II sampled Fire & Desire, which hears Drake discuss a girl outside his grasp, and already it\'s being speculated that it\'s about Nicki Minaj, especially after Drake admitted to Zane Lowe in a recent Beats 1 interview that he and Nicki no longer talk.
Easily the best record on Views, Weston Road Flows contains everything we love about Hip Hop music: dope beat, feel-good sample, relatable lyrical content, clever wordplay, and braggadocios punchlines. Once again taking fans back to \'mixtape Drake\', over the classic Mary\'s Joint sample he spits lines like, \"Your best day is my worst day/ I get green like Earth Day/ You treat me like I\'m born yesterday, you forgot my birthday,\" and, \"Been flowing stupid since Vince Carter was on some through the legs arm in the hoop s**t.\" This is Drake at his best. Just rap, no gimmicks, and a beat that brings nothing but a smile to your face.
Whether you go back to 2010\'s Find Your Love video, or more recently his Work collaboration with Rihanna, and even his constant use of Jamaican Patois, Drake\'s love for dancehall music and Jamaican culture is obvious. It was only a matter of time before it became a focal point in his music. His Wizkid and Kyla assisted One Dance, which samples Kyla\'s Crazy Cousinz, is a mid-tempo riddim that has been riding high at the top of the UK charts for the last two weeks and counting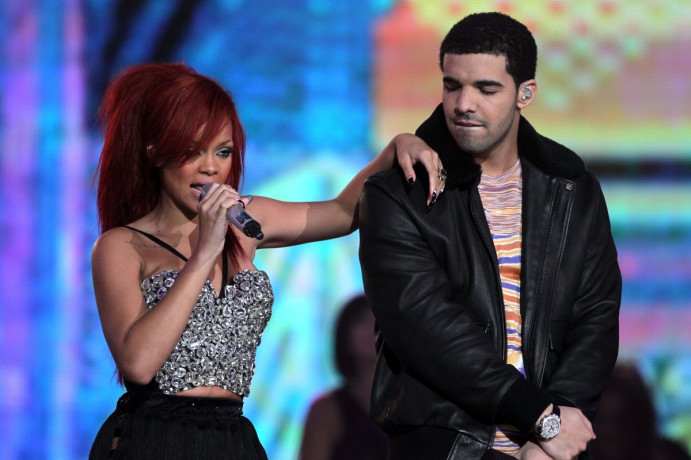 Adding to Drake\'s long list of summer floor fillers, Controlla scraps a previously recorded Popcaan verse that appeared on an early version of the song in exchange for a sample of Beenie Man\'s Tear Off Mi Garment. Feeling like a continuation in flavor of smash hit Work, the island vibe of Controlla – plus the Rihanna featuring Too Good – are both sure to be a regular occurrence at summer festivals throughout the year.
It\'s not all high flying on \'Views\'
At 20 tracks it\'s definitely a bit crowded. The absence of 40 from half of the production on Views stalls the project, simply because the cohesiveness heard on Thank Me Later and Take Care is just not there anymore. At times feeling like a collection of fillers put out to test the waters for future projects, Pop Style, even without the lacklustre original guest verses from Kanye West and Jay Z (if you can call his a guest verse), still falls massively flat. Whether it\'s Drake\'s poor choice of lyrics - \"Got so many chains they call me Chaining Tatum\" - or its mundane instrumental, it\'s way off the mark from what we expect to hear from Drake.
Then there\'s the Future verse and terrible hook on Grammys. Successfully managing to dip his toe in and out of the new wave of trap music, Drake\'s luck may be up with this one. Why he felt the need to include Future is a mystery. He adds absolutely nothing to the record, in fact he takes away from it. Before Future even gets on the record Drake delivers a well orchestrated flow and some witty bars but it\'s all forgotten once Ciara\'s baby father appears with a verse comparable to nails on a chalkboard.
The most interesting point of note, however, is that there isn\'t a single Young Money/Cash Money (Lil Wayne\'s label) artist featured on this album. Is this another sign Drake wants to abandon ship? Only time will tell. But what it does do is allow room for Drake to showcase some of his OVO talent. PARTYNEXTDOOR assists on the breezy afrobeat inspired With You, which also hears some backing vocals from Jeremih (who could so easily be mistaken for The Weeknd on this one), dvsn is heard on Faithful, and Majid Al Maskati (of Majid Jordan) channels old soul with a new spin - in a JMSN type of way - on the Summers Over interlude.
Views is not a Hip Hop album, it\'s pop. So therefore fans of rapper Drake might not be as impressed as they\'d hope to be. And it\'s not the classic album that Drake\'s been striving for either. A little heavy track-wise, there was really no need for it to be 20 records deep. However, there are moments of brilliance scattered throughout. Proving he\'s still got it when it comes to spitting bars - although some will now question whether he wrote them or not following the recent Quentin Miller ghostwriting controversy - Drake is a talented wordsmith when he wants to be and is always ahead of the game when it comes to knowing what the next big thing is. More an album for the single buying public, Views is no Take Care, but it\'s fun all the same.
---
Will Lavin is a hip-hop music and lifestyle Specialist of 10 years. A 2015 IMC Award winner, he's written for publications such as VIBE, XXL, Complex and Blues & Soul. He's worked with artists such as Chaka Khan, Timbaland, will.i.am. and Chris Brown. He also runs illwill.co.uk.
---