Dramatic photos of devastation caused by wildfires raging through California
All that remains of many homes is burnt patio furniture and skeletal remains of cars leaking molten metal onto driveways.
Hundreds of firefighters are battling a rapidly-spreading wildfire raging unchecked in drought-stricken Southern California after flames forced more than 80,000 residents to flee. The 28-square-mile inferno engulfed canyons and spread to ridges in all directions with astonishing speed, sending flames 80 feet into the sky.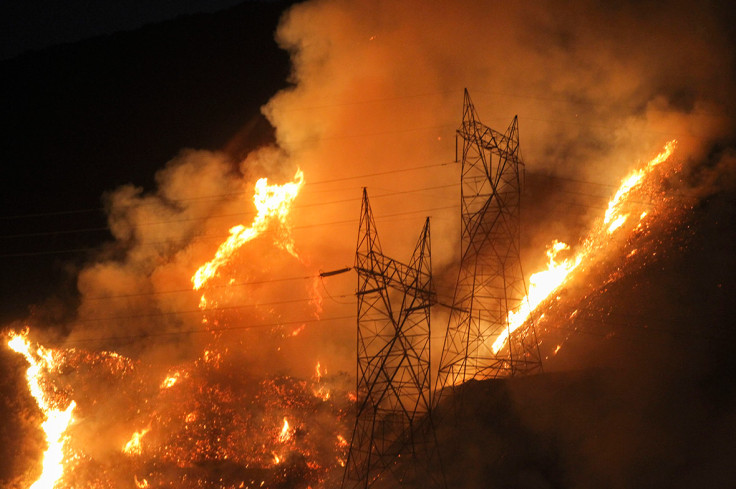 The Bluecut fire erupted in dry brush just west of Interstate 15, the main highway between Las Vegas and the Los Angeles area, forcing the closure of one stretch. Two firefighters were trapped by flames in the effort to evacuate residents and protect homes, but managed to escape with only minor injuries. The cause of the blaze is still under investigation.
About 700 firefighters are battling to control the blaze in an area called the Cajon Pass, the latest in a series of wildfires that have razed nearly 500 square miles (1,200 sq km) of the parched US West.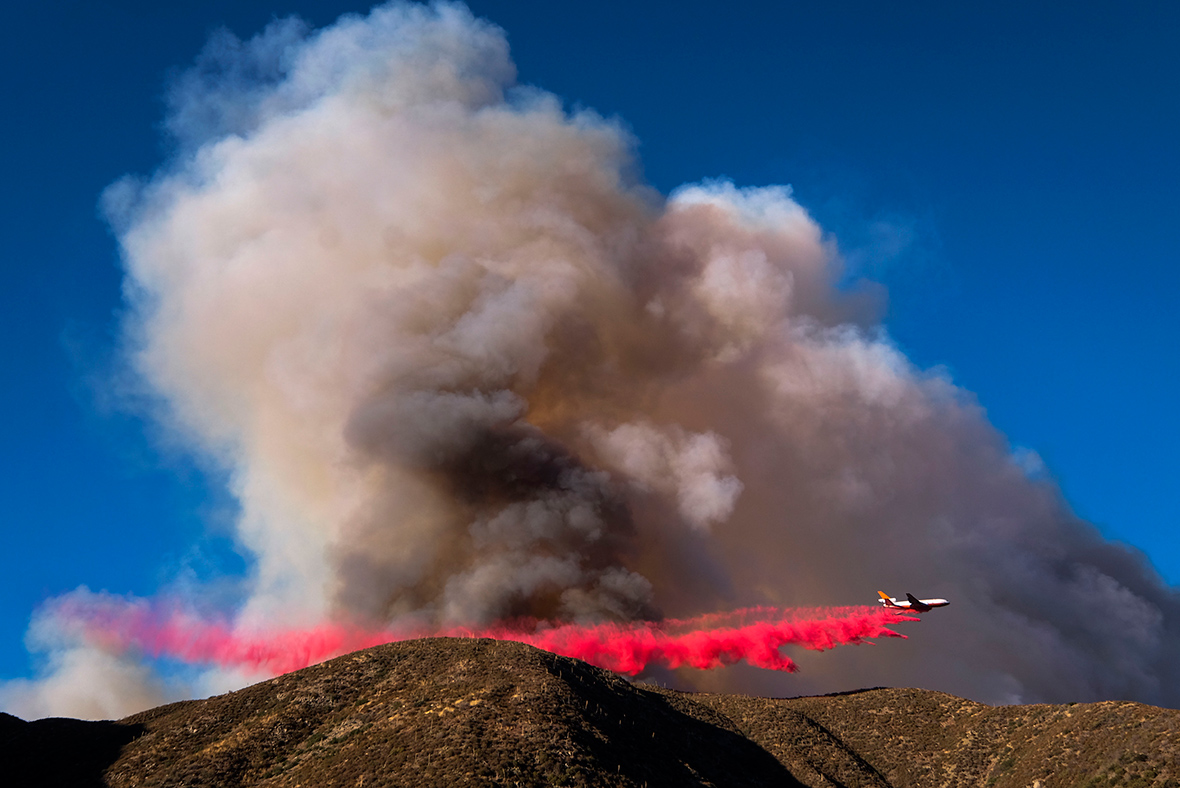 More than 600 miles (970 km) to the northwest, crews have had some success in the battle against a northern California wildfire that has destroyed more than 175 homes and businesses in and around the community of Lower Lake.
Lower Lake is home to about 1,300 mostly working class people and retirees who are drawn by its rustic charm and property prices that are lower than the San Francisco Bay Area. Firefighters could not protect all of historic Main Street and flames consumed a winery, an antiques store, old firehouse and the Habitat for Humanity office.
The fire in Lower Lake reduced businesses to little more than charred foundations. All that remained of many homes was burnt patio furniture and appliances, and the charred remnants of cars leaking molten metal onto driveways.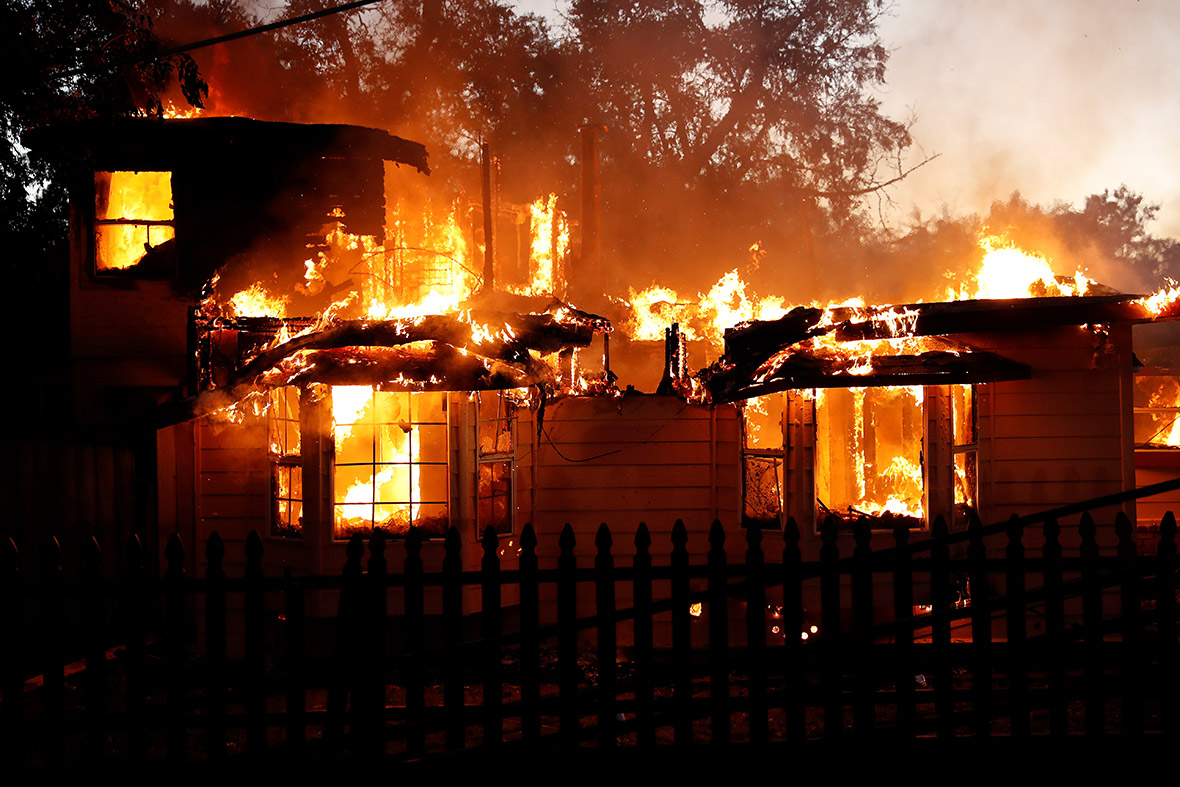 Damin Pashilk, a 40-year-old man arrested on suspicion of starting the blaze, and 16 others in the area over the past year, is set to appear in court on Wednesday (17 August). Investigators said they had been building a case against the suspected arsonist for more than a year, but they did not have enough evidence to make an arrest until the blaze ripped through Lower Lake.
California Department of Forestry and Fire Protection Director Ken Pimlott said the blaze in the town of Lower Lake has caused over $10 million (£7.65m) in damages and left dozens of families homeless. "Mr. Pashilk committed a horrific crime and we will seek prosecution to the fullest extent of the law. My thoughts continue to be with the people of Lake County during this difficult time," Pimlott said.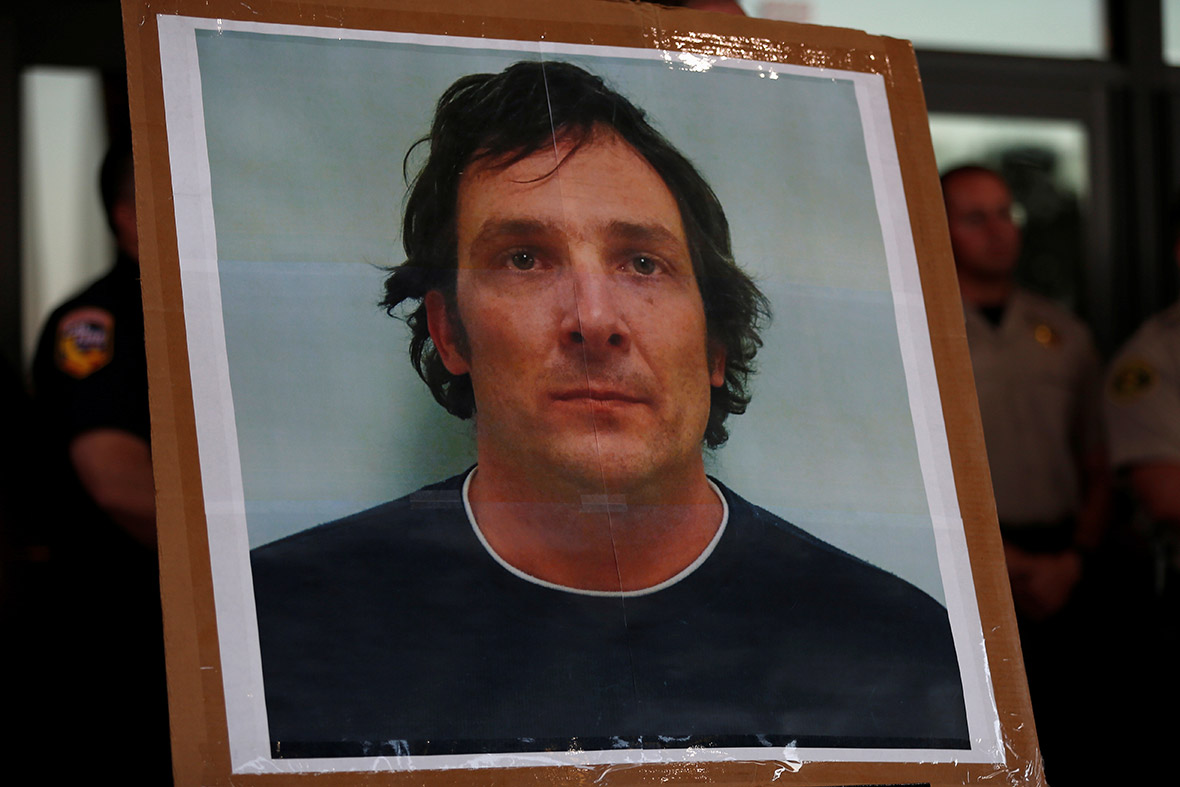 A five-year drought has sapped vegetation of moisture but in wetter times, the region was not plagued by the kind of wildfires that now ravage it. California has been devastated by weeks of major fires around the state, even though the full force of fire season has yet to arrive.
One of the season's largest fires so far, the Soberanes blaze, was 60% contained by Monday (15 August). It burned through tinder-dry forest near scenic Big Sur, destroying 57 homes. A bulldozer operator died on 26 July when his tractor rolled over as he helped property owners battle the flames, this year's sixth wildfire fatality in California.
© Copyright IBTimes 2023. All rights reserved.