Presidential candidate Moise Katumbi has repeated his vow to return to the Democratic Republic of the Congo (DRC) in time to attend the national dialogue along with the opposition bloc, despite his jet being denied authorisation to land in the capital Kinshasa over the weekend.
Katumbi is seen as the leading challenger to President Joseph Kabila in elections due to be held in November 2016, but a recent criminal conviction effectively made him ineligible to stand. The football magnate, who is currently in Belgium, has not been on Congolese soil since 20 May, when he flew to Johannesburg to seek medical treatment.
His decision to return to the DRC follows the revelation on 26 June that Katumbi's sentence of 36 months in prison and a $6m (£4.1m) fine in damages was made under duress. Katumbi says separate charges of hiring foreign mercenaries — which he denies — should also be dropped.
His return comes as the country heads into fresh turbulence. The Congolese people are expecting presidential elections in November, but there are growing signs that Kabila is seeking to hold on to power beyond his mandate. Under the current constitution, presidents can only serve a maximum of two terms. The electoral commission hinted it would not call for elections before the constitutional deadline.
Regime 'won't be able to prohibit us from returning'
Last week, IBTimes UK revealed Katumbi was hoping to attend a rally to be held by the opposition in the capital Kinshasa on Sunday (31 July), in defiance of a warrant for his arrest, and that he was in talks with the UN about ensuring his safety when he returned.
But his plane was barred from landing in Kinshasa in time for him to attend the rally, his brother Raphael Katebe Koto and fellow politician told IBTimes UK, in what he described as a "cheap (political) manoeuvre".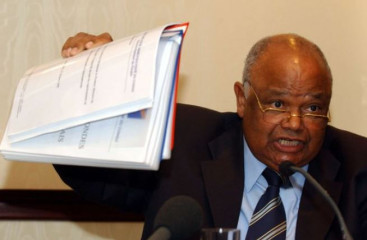 "Moise and I were supposed to land in Kinshasa on Saturday (30 July) evening to attend Etienne Tshisekedi's meeting, but our authorisation to land was refused.
"When they refuse to give it to you but you try to land anyway, it's a violation and they can shoot you," he said over the phone.
"Now that the meeting has been held, we are looking at the next stage, which is the negotiations – if our prerequisites are respected. Because the national dialogue will be convened by the international community, then the government won't be able to prohibit us from returning."
While leaders of the Rassemblement opposition said they would attend the political dialogue, the platform says its prerequisites include the release of all political prisoners, an end to "judicial pursuits" against political opponents and the liberation of the media, as well as the replacement of current facilitator, Togolese former prime minister Edem Kodjo.