DRC: G7 opposition considers appointing Katumbi as presidential candidate as momentum to replace Kabila grows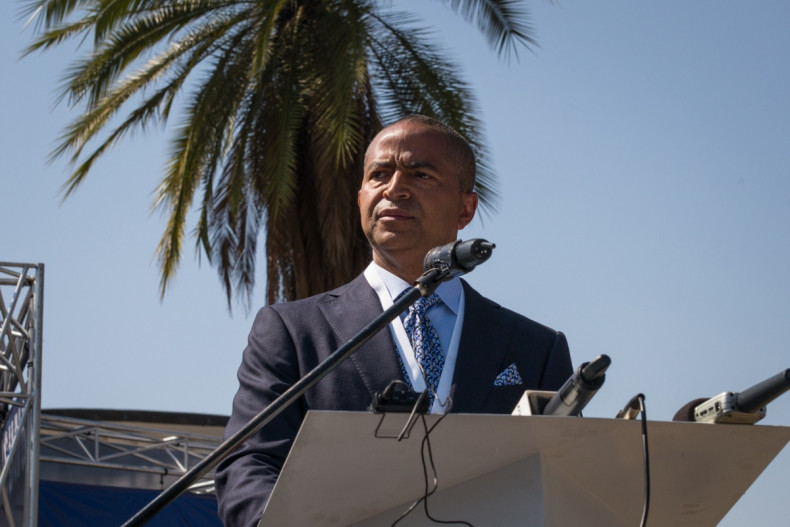 With Congolese democracy on tenterhooks, Kinshasa's new opposition coalition is seeking to forge a formidable partnership with a powerful figure capable of putting an end to President Joseph Kabila's tenure. That man could be Moise Katumbi, the former governor of the DRC's mineral-rich Katanga province, according to former planning minister, Olivier Kamitatu from the opposition grouping, the G7.
The G7 coalition comprises seven of the DRC's political party leaders who were expelled from the government after addressing an open letter to Kabila, calling on him to respect the country's constitution and step down from power when his second term expires in 2016. Viewed by the ruling elite as 'les frondeurs' (the troublemakers), the G7 is seeking a single candidate to challenge Kabila.
"He has all the qualities, the strengths, the leadership needed to run the country," Kamitatu told Bloomberg. "He is not yet a candidate. The day he is one, we will discuss with Moise Katumbi."
In September, Katumbi walked away from Kabila's People's Party for Reconstruction and Democracy (PPRD), citing the president's undemocratic and unconstitutional attempts to prolong his rule into a third term. In a televised presidential address over the weekend, the head of Kabila's press office announced the resignation of Abbott Apollinaire Malu-Malu, the chief of the Independent National Electoral Commission (Ceni) for "health reasons".
CENI is tasked with "ensuring the neutrality and impartiality in the conduct of free, democratic and transparent elections", according to the Electoral Commissions Forum of SADC Countries. Malu-Malu's surprise departure added to fears in the opposition camp that Kabila is looking at additional ways to postpone the presidential and legislative elections scheduled for November 2016.
The ruling elite has been accused of using various political manoeuvres, such as further division of the DRC's 11 provinces into 26, calling for a census and tussling with the Ceni for control over the electoral process with the intention of derailing next year's vote. A calendar published by Ceni in February, which detailed the process of local and provincial elections scheduled for this month, followed by indirect elections of governors and senators in January 2016 and presidential and legislative elections in November 2016, had been considered unrealistic and a ploy for Kabila to tighten his grip on power.
The G7 is seeking to secure the support of other groups orbiting within its gravitational pull and the coalition says that it has held talks with Vital Kamerhe, leader of opposition party Union for a Congolese Nation (UNC). It is reported to have also had discussions with parliamentary members in the PPRD majority. "We have spoken with Vital Kamerhe and share many values with his UNC and with members of parliament who remain with the presidential majority," the G7 said. "We will be an important force at the next elections."