DRC opposition leader Moise Katumbi accuses President Joseph Kabila of 'killing his own people'
Moise Katumbi's claim comes after 44 died in clashes between anti-government protesters and police.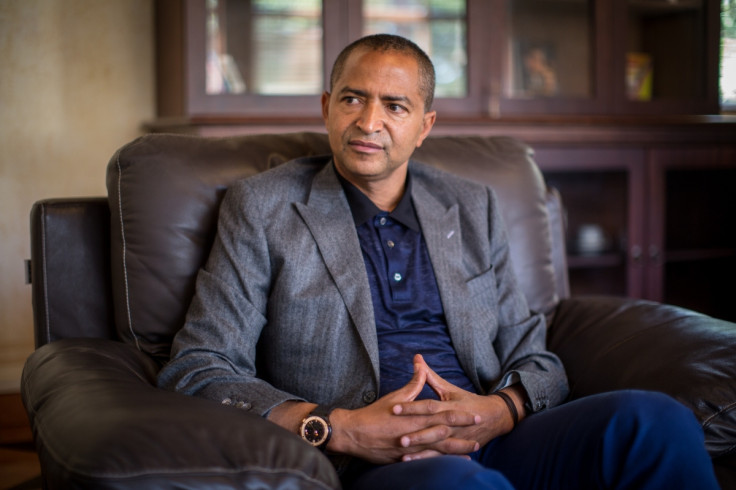 The opposition leader of Democratic Republic of Congo (DRC), Moise Katumbi, has accused President Joseph Kabila of 'killing his own people' – after up to 44 people died in clashes between police and protesters demanding the leader steps down.
The protests for Kabila to steps down from power when his second full term expires later this year turned violent in the capital Kinshasa after police fired tear gas and live bullets to disperse people in their hundreds on Monday (19 September).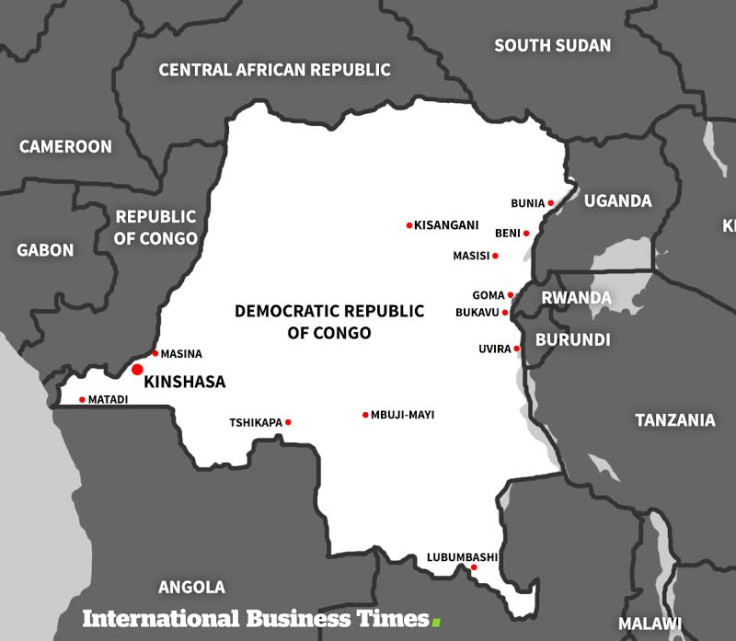 A map showing the huge size of the Democratic Republic of Congo
IBTimes UK
While government spokesman Lambert Mende confirmed that 32 civilians and four policemen were killed in the clashes, Human Rights Watch said at least 44 people were killed – including at least 37 civilians, a member of Kabila's ruling party and six policemen.
"President Kabila is just fooling everyone. He doesn't want to go. He wants to remain in power and is killing his own people," Katumbi was quoted as saying by Reuters.
The opposition leader earlier called for the imposition of targeted sanctions against security officials responsible for the deaths of dozens of protesters – in just two days of violence – triggered by nationwide unrest.
"Without sanctions, they will continue killing people like mosquitoes," Katumbi, who estimated the death toll at more than 50, said.
Katumbi is seen as the leading challenger to Kabila in elections due to be held in November 2016, but he was convinced in absentia for corruption and sentenced to 36 months imprisonment. While he has repeatedly denied the charges, this criminal conviction effectively made him ineligible to stand.
Currently in Belgium, the football magnate who has not been on Congolese soil since 20 May
also demanded
the former Togolese premier Edem Kodjo – appointed by the African Union to facilitate a national dialogue between DRC's government and opposition – is replaced.
The exiled politician claimed Kodjo is biased towards Kabila, who he accuses of refusing to relinquish power when his second term expires in December. The election talks were suspended on 20 September following the violence after the African Union claimed the current tension in the capital Kinshasa did not allow for the dialogue to continue.
Kabila, whose government blamed the unrest and deadly clashes on the opposition, in a statement on 21 September promised "the perpetrators of these deplorable acts will fully meet the judiciary power".
The Congolese people are expecting presidential elections in November, but there are indications that Kabila, is seeking to hold on to power beyond his mandate. Under the Congolese constitution, presidents can only serve a maximum of two terms.
© Copyright IBTimes 2023. All rights reserved.