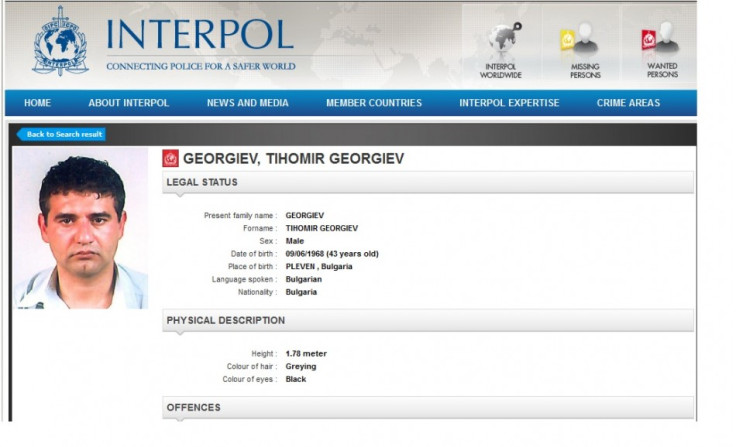 A Bulgarian ganglord, who is suspected of several atrocities including brutal murders, has been arrested by Scotland Yard from a London gym.
Tihomir Georgiev, 43, who is on Interpol's list of most wanted criminals, fled his home country to escape trial. Georgiev was eventually tracked down by investigators of the Sun newspaper who in turn alerted the police.
The gangster was spotted working out in Rooney's Gym, a boxing gym in South London, wearing shorts and with his hands wrapped in fighter's bandages, according to the paper. He hurled abuse at the photographer of the paper while being led away by the police.
Georgiev, known as Tisho the Boxer, is a dreaded gangster of Bulgaria and had the practice of slicing off the ears and fingers of his victims. He managed to escape trial after fleeing to London. He has been wanted by Bulgaria's Supreme Court of Cassation.
According to the Sun, Georgiev is a former henchman of notorious Bulgarian mafia leader Zlatomir Ivanov who controlled a vast empire of drugs, prostitution and money-laundering.
After reaching London, Georgiev lived on the streets for quite some time before John Rooney Jnr, the gym's owner, gave him a room to live and even allowed him to use the gym without being aware of his murky past, the Sun report added.