After posting a video, in January, which spread like wildfire, YouTube prankster Magic of Rahat has done it again.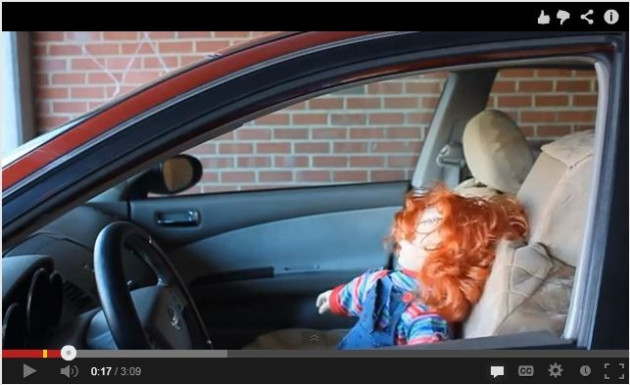 In his latest video (tagged "most viewed" on the Internet), the prankster has resurrected Chucky, the iconic doll-hero of the popular horror films of 1980s Hollywood. Fortunately for all concerned, most of the prankster's victims have been more excited than scared.
In the uploaded video, a girl is heard saying: "That is so creepy!... It's breathing... That is so freakin' cute!" and a pregnant woman says: "They gonna make my water break." The video was uploaded on 5 March and has already been viewed more than 300,000 times.
The Video
In the Drive Thru Scary Doll Driver video, the priceless expressions of employees at fast food/drive-thru centres, where the prank was conducted, can be seen. And while some end up laughing as soon as they realise it is a prank, some others are, understandably perhaps, rather more annoyed and end up throwing food at the doll. A few others seem excited at the realisation they were on camera.
Check Out The Video:
[Courtesy: MagicofRahat/YouTube]
Magic of Rahat rose to fame in January when his video displaying a similar prank went viral. In the previous video, also conducted at the drive-through counters of fast food outlets, the prankster camouflages himself as a car seat and scares employees with the sight of a car seemingly driving itself.
Check Out The January Video:
[Courtesy: MagicofRahat/YouTube]