Driver caught on camera threatening to knock out BBC presenter Jeremy Vine could face jail
Shanique Syrena Pearson had row with star as he cycled down a narrow London street.
A driver who screamed abuse and made a gun sign at Jeremy Vine as he rode his bicycle down a narrow street in London could face jail after being found guilty of road rage offences.
Shanique Syrena Pearson, 22, was caught on the BBC presenter's helmet camera beeping her horn at Vine as he cycled along a single-lane street in Kensington.
The young mother could then be seen jumping out of her vehicle and hurling abuse at the star. She threatened to knock him out and even made a gun sign with her hand.
The 51-year-old TV presenter told Hammersmith Magistrates' Court he feared for his safety during the confrontation, as Pearson pushed his bike and told him: "If I hit you I could have been done for murder".
Pearson, of Vauxhall, who has a number of previous convictions for assaults and theft, was told on Wednesday (1 February) she could face prison after being convicted of road rage offences.
She was found guilty of using threatening, abusive or insulting words or behaviour, and of driving without reasonable consideration for other road users. She had also previously admitted driving an unlicensed vehicle.
Person's latest offences involving Vine were committed as she was already subject to a suspended sentence, meaning her case has been sent to a crown court judge.
Vine wrote on Twitter after the conviction that he was "extremely grateful" to the police and Crown Prosecution Service for bringing the case.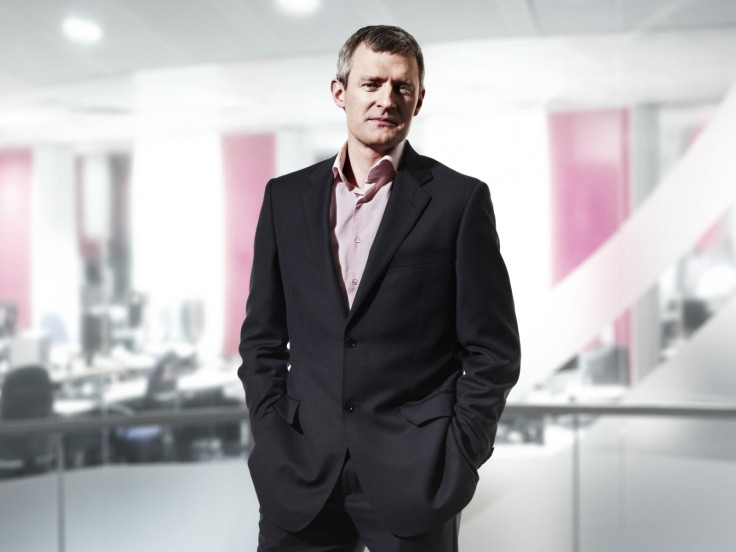 BBC Radio 2 presenter and journalist Jeremy Vine was announced as the first contestant for Strictly Come Dancing 2015
BBC
Footage of the argument showed Vine cycling along Hornton Street in between two rows of parked cars on 26 August 2016.
The court heard how the pair clashed after Pearson beeped her horn at him because she was impatient he was not moving out of the way.
When Vine stopped his bike in front of her car to explain why he was cycling in the centre of the road, she can be heard shouting: "Why the f*** would you stop in front of a car? You don't respect your f****** life. Move your bike, move your bike."
Her lawyer, James O'Keeffe, said Pearson was "shocked and angry" when Vine abruptly stopped in front of her.
But District Judge Timothy King said: "Mr Vine's manner of cycling was perfectly appropriate."
Vine said that later, when he drew level with the car, "I look in, she produces her fingers like this, and aims them at me, and cocks her thumb and goes like that, in a firing sign."
Pearson denied this and said she instead raised her middle finger at him – something the judge said he did not believe.
When Vine later tried to take a picture of her vehicle as she had stopped at a traffic light, she got out again and told him: "If you take a picture of my car again I'm going to knock you out because that's my personal belongings. Don't f****** take a picture."
O'Keeffe said his client had been vilified since the Radio 2 presenter posted the video on social media, including Twitter where he has almost 600,000 followers.
Pearson will be sentenced at a later date at Isleworth Crown Court.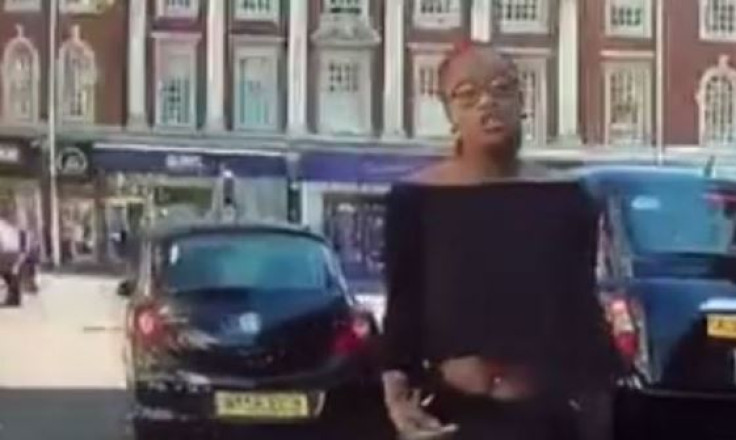 © Copyright IBTimes 2023. All rights reserved.