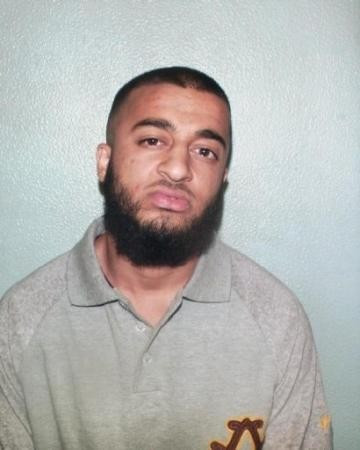 An uncle and his nephew were machine-gunned to death in east London - because their van had been blocking someone's car.
Convicted drug dealer Ayub Khan murdered Amarjit Singh Tiwana, 52, and his nephew Rajinder Singh Tiwana, 25, with a MAC-10 machine gun in Forest Gate on 28 August, 2003.
Khan had pointed the gun at Amarjit's daughter, Harjinder, but did not fire.
He ran away to Bangladesh, but was extradited in 2010, the Daily Mail reported.
After being found guilty of double murder at Woolwich Crown Court, Khan was sentenced to a minimum of 26 years in prison.
The Tiwanas were unloading their van outside the hotel they owned when two drivers started beeping their horns because they were being blocked by the van.
Amarjit moved the van and one driver went past, while the other, Khan, got out and started shouting at the two men as though they had damaged his car.
Khan then drove off, before returning shortly later with two other men, who started damaging the van.
He then produced a gun and opened fire on helpless Amarjit and Rajinder.
Hajinder identified Khan in 2004.
"I'll never forget the face of the man who murdered my father," she told the court.
Nicholas Hilliard, prosecuting, said that "two good, blameless men" were killed in the incident.
"That all this arose out of an argument about parking shows just how low a regard the culprits had for human life," said Mr Justice Saunders, who presided over the case.
Khan was known to police, having had previous convictions for robbery and possession of crack cocaine with intent to supply.