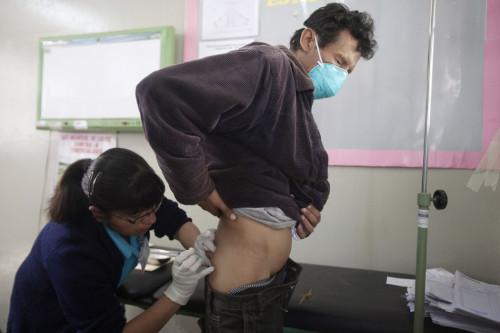 A strain of tuberculosis proving to be resistant to antibiotics is spreading across Russia, according to experts.
According to a study of 1,000 genomes from different TB species, the "superbug" carries a genetic mutation that makes the disease spread faster, as well as being more drug-resistant.
The disease is caused by a bacteria called Mycobacterium tuberculosis, which ravaged Russia and other Soviet Union countries in the early 1990s. One explanation for the drug-resistant type is the incomplete antibiotic doses received by patients, as reported in the science journal Nature.
However, biological factors also play a major part in the phenomenon. In Samara, an area southeast of Moscow, scientists collected isolates of the disease from 2,348 patients and sequenced the genomes of approximately 1,000 of them.
In the study, they identified unknown mutations associated with antibiotic resistance, as well as "compensatory mutations" that allowed the disease to spread easily.
Around 16% of the isolates had mutations that enabled them to resist multiple drugs, specifically "second line" drugs. Patients taking ineffective drugs are more likely to spread tuberculosis.
Dr Masoud Dara, from the World Health Organisation, said that around half of MDR-TB (multidrug-resistant tuberculosis) patients in the WHO European Region are estimated to be in the Russian Federation.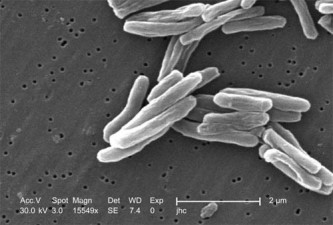 Speaking to IBTimes, he said: "Multidrug resistant and extensively drug resistant forms are reported frequently across the country. Despite significant progress in access to quality medicines in the recent years, the health system barriers, social stigma and suboptimal treatment in early 90s have taken their toll with emergence and transmission of resistant strains which are very difficult to treat."
Dr Dara added that TB/HIV co-infections are increasing which requires extra care. He said: "This together with HIV/AIDS can cause dual epidemics particularly in vulnerable groups."
The Russian Federation is among the 27 high multidrug-resistant tuberculosis burden countries in the world. Despite an increase in diagnostic and treatment coverage, the WHO believes the management and monitoring of anti-TB drugs needs to be strengthened.
The organisation added that TB treatment practices do not always follow international standards and infection control measures in some healthcare centres are not adequate.
However, the research carried out is a step in the right direction in solving the problem, as the WHO confirmed more data on drug resistance is needed. According to the organisation, there is an additional challenge of aging and retiring specialist staff for the diagnosis and treatment of TB.