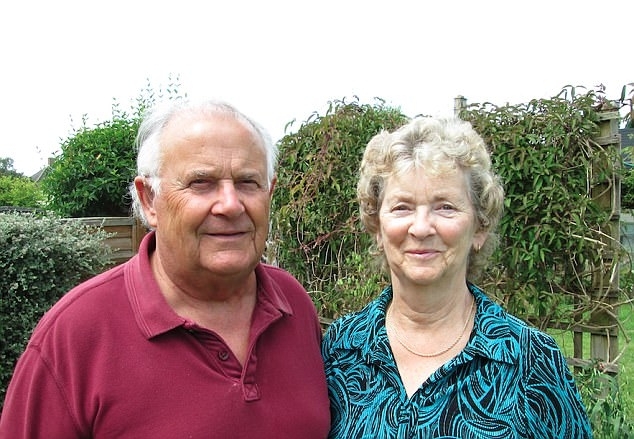 A "remorseless" drunk driver who killed a beloved grandfather when he caused a horrific head-on collision allegedly went on to taunt his victim's grieving family with mocking Facebook posts. Shane Davis, 26, was speeding and nearly twice over the limit when he veered into the wrong lane near Cirencester and crashed into pensioner William Day.
The 82-year-old was killed instantly in the November 2016 crash while his wife, Chris, was also injured.
She died in hospital nine days later from a heart attack but doctors could not attribute her death directly to the crash.
Davis, from Fosse Close, Cirencester, who was also badly injured, admitted causing death by careless driving and was jailed for six years on Thursday (28 September).
The tragedy was said to have left the Days' twin daughters and other family members devastated.
Gloucester Crown Court heard how their grieving was worsened by Facebook posts allegedly written by Davis making fun of the incident, Gloucestershire Live reported.
Prosecutor Brendan Moorhouse said one of the posts read: "Twinkle twinkle little star, I want to hit you with my car, throw you off a tree so high, hope you break your neck and die."
Bereaved relatives believed the posts were aimed at them, Moorhouse added.
Another post was thought to refer to a previous court appearance when Davis had spotted the family members' car outside.
He allegedly wrote: "They couldn't even afford a parking ticket with their disabled car." A third post read: "Bunch of cowards – no-one has the balls to fight me – only go and hide."
Suzanne Day, daughter of the deceased couple, told the court Davis had written other insulting posts.
"To my horror he also posted a video making fun of the police and drink driving," she said. "It is just the measure of a man who has no remorse.
"This has caused us such sadness. Our lives will never be the same again. Somehow we have got to live with this. God bless our beautiful parents, God bless them, God bless their souls."
Davis's blood alcohol reading at the time of the crash was reportedly 144mgs. The legal limit is 80mgs.
The court heard how on the day of the incident he had crashed his Peugeot into the back of a stationary car before speeding away.
Fifteen minutes later he collided with the Days' Suzuki. He was travelling at 70mph and around a sharp bend on the 60mph-limit A429 when he veered into the wrong lane, the court heard.
Steve Young, defending, said Davis had no recollection of the crash but accepted the consequences had been tragic.
Young said his client did not accept the Facebook entries were all his, with some made on an account that didn't belong to him.
"He doesn't accept those posts – he has not set out to make matters worse for the family," Young said.
On top of the six-year prison sentence, Davis was also banned from driving for six years.