Kit Harington 'bangs on table' and 'gets in peoples' faces' before getting kicked out of NY bar
The incident occurred at sports bar Barfly in New York.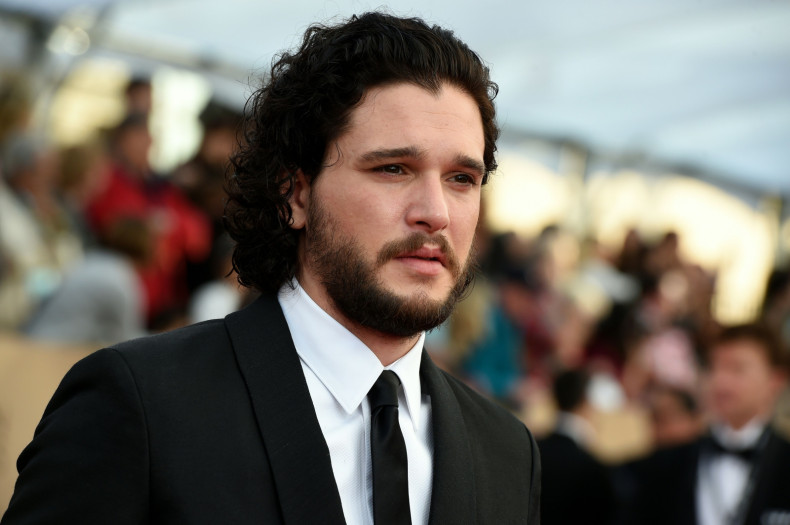 An intoxicated Kit Harington was reportedly kicked out from a sports bar in New York on Saturday, 6 January, night.
The Game Of Thrones star, who plays Jon Snow in the HBO series, created a ruckus demanding to play a game of pool while "banging on the table", "grabbing at pool cues" and "getting in peoples' faces" at Barfly, TMZ reported.
The publication has uploaded a video in which the British actor is seen having an argument with a person who seems to be the actor's friend. The 31-year-old is seen pushing the person away from him as the latter tries to talk some sense into the star.
Harington, dressed in black attire, wore his long hair in a dishevelled style for the bar-hop.
The video goes on to show Harington next to the pool table, with a woman telling the actor, "You need to go." A male voice in the background can also be heard, saying, "You have to leave." The woman then says, "I am sorry."
The actor's friend then says, "He is fine." After that, Harington can be seen hugging him and saying something in his ears.
The Brimstone actor was physically removed from the venue when he returned after being told to leave, an onlooker told the news website.
According to Page Six, Harington has been in New York City with fiancée Rose Leslie for a few days now. They were earlier spotted picking up winter gear in the city.
"They got running sneakers and a few different things for staying warm outside," a source at Paragon Sports in Union Square told the celebrity new website. "They had a whole shopping cart of stuff."
Harington proposed marriage to his former GOT co-star back in September.
Earlier, in a 2016 interview with E! News, Harington had opened up about how he and Leslie fell in love while filming Game of Thrones.
"Because the country [Iceland] is beautiful, because the Northern Lights are magical, and because it was there that I fell in love," he said. "If you're already attracted to someone, and then they play your love interest in the show, it's becomes very easy to fall in love."