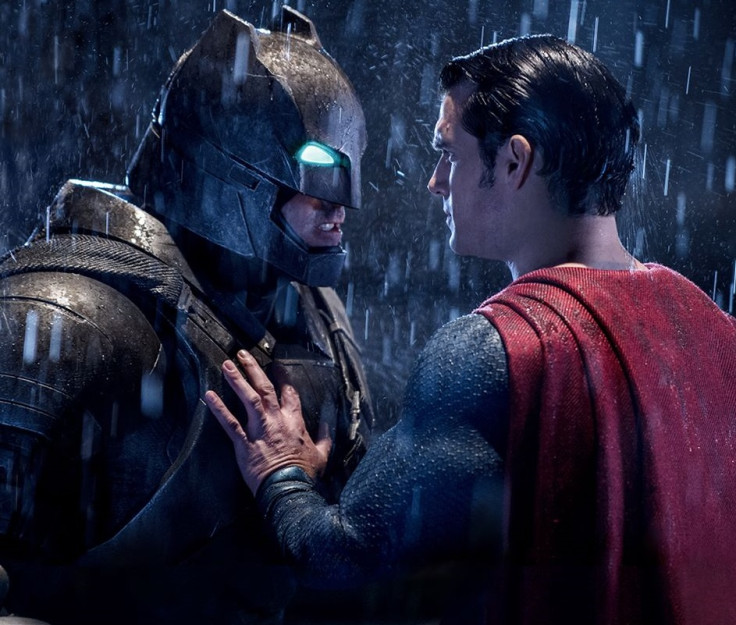 The iconic fight scene from the 2016 DC movie, Batman v Superman: Dawn Of Justice received a comic treatment in a hilarious new parody video. Created by Australian VFX artist Darren Wallace, the new clip re-imagines a boozy superhero brawl between the Dark Knight and a very drunk Superman.
"Batman Vs Drunk Superman," reads the apt title of the one-minute long video that mimics an impressing fight scene from the Dawn Of Justice. Instead of the usual fights and punches, however, Henry Cavill's Man of Steel appears wasted as he burps and tackles Ben Affleck's superhero with unusual weapons.
In the very beginning, a mechanical armour-clad Batman is seen provoking Superman, who is hovering above. "Do you bleed?" Affleck's character asks. But instead of the regular repartee before superhero clashes, the Kryptonian legend raises his liquor bottle in the air to sip a mouthful.
What follows next is a drunken battle as Cavill's Superman urinates on the Bat-hero before tearing him into pieces. Firstly, the brazen Superman takes a pee, then he uses his freezing cold breath to stop a frightened Batman and roasts his head. Finally, he packs a punch ripping apart the Dark Knight.
The boozy battle ends on a hilarious note with Cavill's superhero taking over Batman's helmet and leaving the scene with one last burp.
Wallace's comical video is a take on the original fight scene between the DC heroes when the Man of Steel asks Affleck's Batman to "Stay down. If I wanted it, you'd be dead already."
DC fans might be a bit upset to see Batman mercilessly insulted by the other superhero in the parody video. The fan-favourite comic book characters, who were last seen together in director Zack Snyder's Dawn Of Justice will soon reprise their role in Justice League.
Superman's return and resurrection continue to be the prime concern as fans eagerly anticipate another face-off along with the entire league of DC heroes.
Justice League hits theatres on 17 November.