Dubai airport to have digital tunnel that will scan people's faces as they walk through
The idea is to create a system where travellers will not need to pass through security gates or stand in line in front of counters for clearance.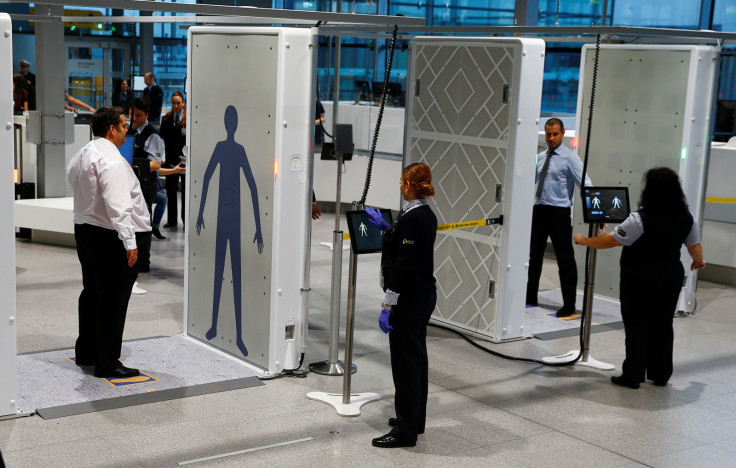 Dubai airport has come up with an innovative way to unobtrusively do security scans on travellers without putting them through the hassle of lining up before airport scanner machines.
The airport proposes to build tunnel-shaped passageways lined with screens and equipped with some 80 cameras for this, reports The National. The screens can project any picture, allowing the operators to offer passenger a wide variety of virtual experiences, from an aquarium to beautiful nature scenes.
As passengers walk through the tunnel and their faces and eyes follow the imagery flashing by on the screens around them, the cameras can take a good look at their faces and even get high-quality scans of their irises.
A mobile video of the tunnel available on the internet showed it simulating a virtual aquarium. It could not be immediately confirmed whether the tunnel had already been built or the video was authentic. IBTimes UK has reached out to the Dubai airport for comments and will update this story once a response is received.
"The fish is a sort of entertainment and something new for the traveller but, at the end of the day, it attracts the vision of the travellers to different corners in the tunnel for the cameras to capture his/her face print," said Major Gen Obaid Al Hameeri, deputy director general of Dubai residency and foreign affairs, in a statement reported by the National.
Throughout the process, the passengers will feel nothing as they are thoroughly scanned, said the general. It is reported to be a non-intrusive way to scan passengers.
Once passengers reach the end of the tunnel, it will either give a green "have a nice trip" message or turn red and alert security.
As of now, Dubai airport handles around 80 million passengers a year and this number is expected to rise to around 124 million by 2020, said the general, so it has to come up with better ways to deal with increased traffic, he added.
The tunnels will start operating next summer at the airport's Terminal 3, the home of Emirates- UAE's national carrier, the report said, adding by 2020 all terminals will have these tunnels.
It is, however, unclear if these scanners will replace human security personnel altogether. Also, the tunnel could be employed to do deeper security checks, like X-ray scans.
US airports may soon make facial recognition scans mandatory for all passengers including Americans. Strip searches and other intrusive, and sometimes humiliating ways, to check passengers could be on its way out if systems like the virtual aquarium are able to do more than just scan faces and irises.
© Copyright IBTimes 2023. All rights reserved.