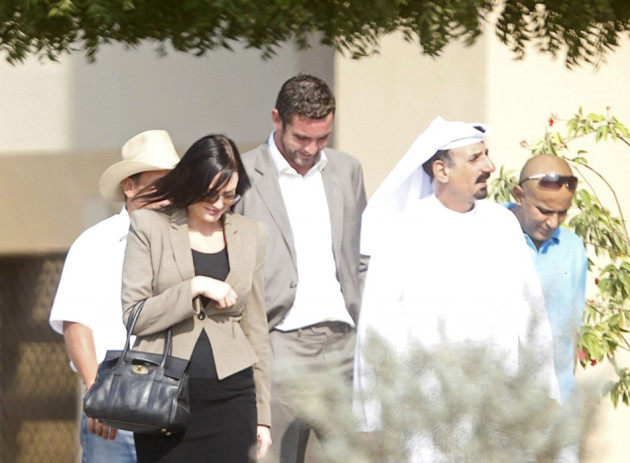 A Dubai court has jailed a British woman and Irish man for three months for having drunken sex in the back of a taxi.
Rebecca Blake, 29, and Conor McRedmond, 28, were also ordered to pay fines of more than £500 each, after being found guilty of having consensual sex, indecency and consuming alcohol. They will be deported once their sentences are over.
The pair were convicted even though DNA tests on the taxi's interior found no evidence of intercourse.
Recruitment executive Blake and McRedmond, a welder, were arrested when their Pakistani driver pulled over and alerted a police patrol car. They had met for the first time only hours earlier in a hotel bar, where both were drinking heavily.
The driver claimed he picked the pair up around 11pm, and first became suspicious when neither passenger could tell him where they wanted dropping off. Then he turned round to see Blake had taken her top off and was straddling McRedmond on the back seat.
They then began having sex while he swigged from a bottle of whiskey as she moaned on top of him.
The Dubai Misdemeanour Court heard Blake was not wearing underwear when caught, while McRedmond's trousers fell down when he was hauled from the vehicle.