Dubai's ESG Evolution: Sustainability, Net-Zero and Future 'Pro-Green' Leaders
Since the war in Ukraine started and Russia blocked gas supplies, Germany's news agenda focused mostly on ecology and sustainability.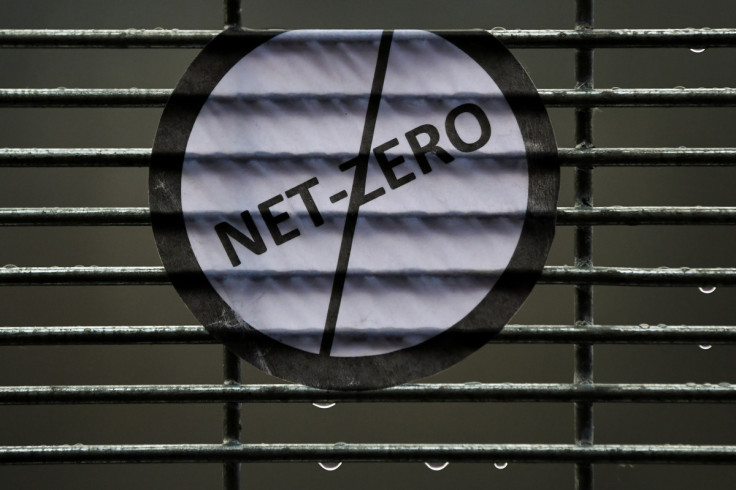 When I first relocated to Dubai, the opulence and sophistication were striking. Still, I couldn't help but wonder if it was all skin-deep. I was eager to see the flip side of the coin.
It didn't take long to find the answer: the most pressing concerns of living in the Middle East are environmental pollution and water quality. I myself could see how my body reacted to it (and I am saving you the details, thank you). So I wondered: how serious was this problem?
The Flip Side
According to G. Zittis's 'Climate Change and Weather Extremes in the Eastern Mediterranean and Middle East', published in 2022: "The threat of multi-year drought, frequent sandstorms and rapidly rising temperatures – expected to increase by 5 degrees Celsius by the year 2100 – puts the region's 400 million people at growing risk."
Yet, in addition to the harsh natural conditions, human activity has also affected Dubai's ecology.
In Autumn 2022, I sat next to Burj Khalifa with my German friends who had just arrived from Munich. In Dubai's downtown, you might think it's always Christmas — and my friends could not wrap their minds around the fact that there was a place where people could care so little about saving electricity.
Since the war in Ukraine started and Russia blocked gas supplies, Germany's news agenda focused mostly on ecology and sustainability.
Fair enough, the Living Planet Report 2010 by the World Wildlife Fund (WWF) rated the UAE as the region with the most extensive ecological footprint. Sounds grave, especially for those who want to live here long-term with their families and set up a traditional business without the opportunity to travel and work remotely.
So my next question was, what is the state of ESG in the UAE, especially considering the fact that the region is facing such damaging environmental issues?
Aiming for Sustainable and Carbon-Neutral
The matter hasn't gone unnoticed, and 2023 has become a landmark year for Dubai's EGS. First, the year was officially dedicated to sustainability. Embracing 'Today for Tomorrow' as its motto, the 'Year of Sustainability' will include initiatives, activities, and events to embrace sustainable values and inspire collective practices to tackle the most pressing environmental issues.
Second, the UAE has committed to reaching net-zero carbon emissions by 2050, aiming to become the first carbon-neutral MENA state (Saudi Arabia and Bahrain have pledged to meet the target by 2060). The strategic initiative, dubbed The UAE Net Zero by 2050, follows the Paris Agreement, which urges nations to craft visionary, long-term strategies to curb greenhouse gas emissions and contain global temperature increases to 1.5°C above pre-industrial levels.
And third, from November 30th to December 12th, 2023, Dubai's Expo-City will host the 28th annual UN climate change conference, also known as the 'Conference of the Parties' or 'COP,' the world's biggest 'green' event.
UAE's NextGen ESG commitment
Still, one of the most impressive sustainable initiatives I've been introduced to comes from the younger generation, often referred to as the 'NextGen' of this nation. Notably, a remarkable 72 per cent of the NextGen in this region already hold leadership positions, compared to the global average of 53 per cent.
What struck me most during my conversations with these young leaders is their profound sense of responsibility toward their country, its future and the challenges that have arisen during the UAE's rapid economic development. The main challenges they are facing, as I see it, revolve around climate change and pollution due UAE's extensive construction projects and rapid population growth.
My personal observations find resonance in PwC research: "When it comes to family business's response to the environmental challenge, it is clear that the younger generation within family business members – the 'NextGen' – feel a strong responsibility to act, and are both more engaged and committed than previous generations."
PWC's recent survey, in which 42 per cent of respondents are based in the Middle East, shows the extent of the younger generation's dedication to ESG. A staggering 60 per cent of respondents are actively involved or planning to support the UN's Sustainable Development Goals.
Now, we all know the common pitfall when it comes to sustainability: sometimes, numbers can seem devoid of meaning – sometimes, they stay on paper alone.
Is this the case in the Middle East? Only time will tell. But if you ask my opinion, I'd put my trust in the young and highly driven people shaping the sustainable future of this region.
By

Mary Pedler is a communication expert and a thriving entrepreneur with 7+ years of experience, she has helped 50+ tech ventures get organic media coverage in leading global outlets (CNN, CNBC, Forbes, and others), and helped raise over $500M. Mary has an extensive network of influential journalists, VCs, and entrepreneurs worldwide
In 2021, Mary founded founded CryptoColumnist: a PR agency focused on organic promotion and quality content creation for blockchain-based projects. Soon, the agency grew to envelop the broader tech sector, offer a wider range of services, and rebrand as INPUT Communications.
Input is a Dubai-based communications agency operating for 3 years and focusing on tech projects and VCs. We are creating powerful communications strategies that deliver tangible, measurable results, helping projects reach their audiences. an international team of top professionals in communications, media relations, and marketing with experience working as C-level executives in well-known tech companies.
© Copyright IBTimes 2023. All rights reserved.