Duchess of Cornwall Visits Chippie as Prince Charles Met With Cheers of 'Morning Grandad'
The Duchess of Cornwall has visited an award-winning chippie, Fish and Chips at 149, in Bridlington as part of her and Prince Charles' tour of Yorkshire and hinted her husband will make a 'brilliant' grandfather.
She tucked into a plate of fish and chips from the shop that won the 2011 Fish and Chip shop of the year and met with locals from the seaside town.
Camilla and Charles have spent their second day in Yorkshire following the birth of their grandchild.
While Camilla snacked on chips, Charles met with fishermen and members of the local community at the Bridlington Harbour.
Speaking about the visit to Yorkshire, Liz Philpot, from East Riding of Yorkshire Council, told Yorkshire Coast Radio she hoped the Bridlington visit would boost the town's fishing industry.
Philpot said: "One of the main points of the visit is to meet representatives from our fishing industry. We are one of the largest shellfish landing ports in the whole of Europe.
"It's partly about putting that side of Bridlington on the map which is really quite a well-kept secret. The Prince of Wales will be meeting some representatives from that sector. Hopefully people will take notice of that.
"This really really will put the town in the spotlight. I'd really like to think the people of Bridlington are going to do us proud with this visit."
Prior to this, the couple stopped off at Bugthorpe on their way to the Uncleby Education Centre in Kirby. Charles was met with cheers, with one local greeting him "morning grandad".
Villagers offered their congratulations to the new grandfather, who told them: "I'm thrilled and very excited."
Camilla also spoke of how Charles will make a "brilliant" grandfather to the Prince of Cambridge, telling the BBC: "I think it's wonderful news. I think mother, son and father are all doing well.
"And I think it's a wonderfully uplifting moment for the country. It's very exciting and I think it's wonderful for the grandfather - he's brilliant with children. So he'll have a wonderful time."
During their visit to Bugthorpe, Charles said he had no idea what the baby was going to be called yet and told visitors he celebrated the birth with a glass of champagne.
It is not known when Charles and Camilla will meet their grandson as they have royal engagements scheduled for the next few days.
They will be at The Royal Welsh Show tomorrow (24 July) in Builth Wells, mid-Wales, following which they will make their way to Kemble in Gloucestershire to open a new garden at Kemble Railway Station.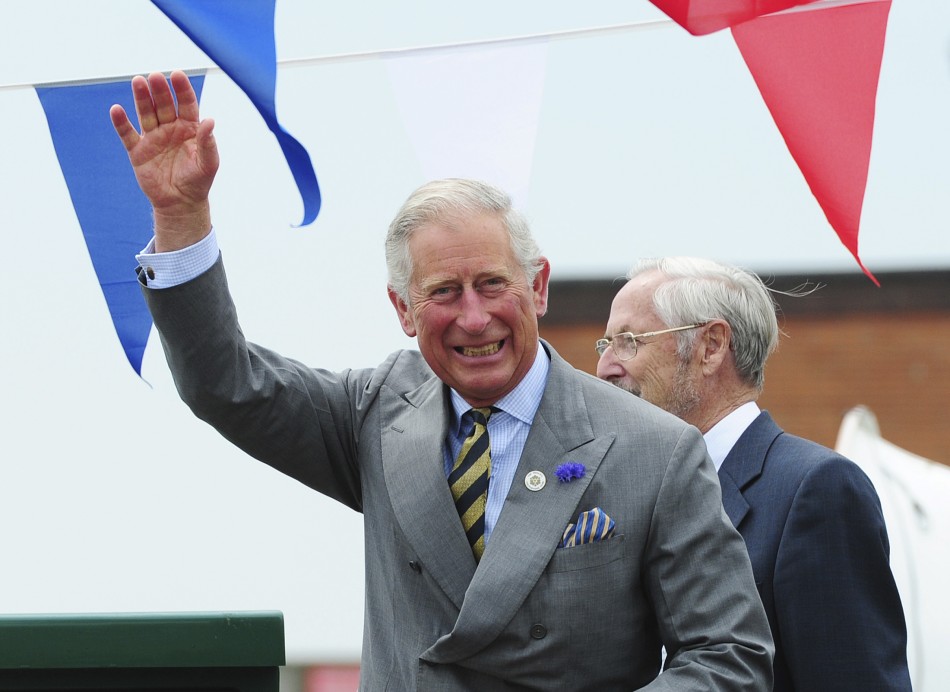 © Copyright IBTimes 2023. All rights reserved.