Duesseldorf axe attack: Arrested suspect who injured 7 people suffers from mental problems, police say
Three victims are being treated for serious cuts while the other 4 suffered minor injuries.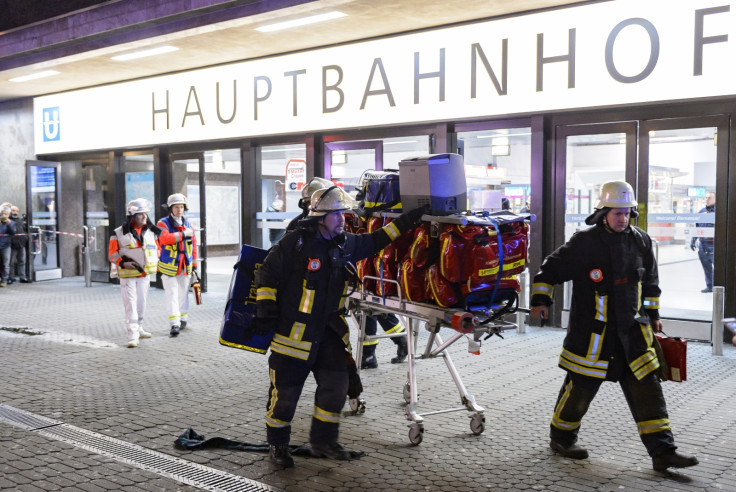 Authorities have arrested the man believed to be responsible for the axe attack at Duesseldorf's main train station on 9 March. According to a statement released by the police, the 36-year-old suspect did not have any terror motives but suffers from psychological problems.
The man from former Yugoslavia ran through the Hauptbahnhof station swinging his axe at random people. Seven individuals were injured during the incident along with the suspect who tried to escape by jumping off a bridge. Three victims are being treated for serious cuts while the other four suffered minor injuries.
It was earlier presumed that there was more than one attacker, and a spokesman for the federal police informed that two people were arrested. Duesseldorf police later clarified that only one individual was responsible for the attack and that he has been captured.
Duesseldorf's Hauptbahnhof serves close to 250,000 passengers daily as it is the city's primary railway station.
Authorities had closed the station while an investigation into the incident was underway. According to a BBC report, a large number of police were deployed to search the area. Though rail traffic was halted but now the services have resumed, the report added.
According to a report from the local newspaper Rheinische Post, the suspect entered the number 28 railway line of the Rhein-Ruhr S-Bahn network late evening. He then tried to escape the police by running across the tracks and then jumped off a railway bridge.
Thomas Geisel, the city's mayor, thanked the police and expressed his sympathies to the victims in tweet.
© Copyright IBTimes 2023. All rights reserved.