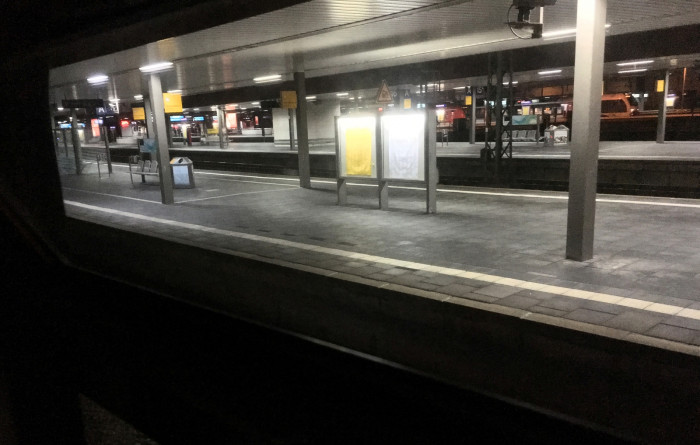 Police have sealed off the main train station in Dusseldorf following reports of at least one man and possibly two attacking commuters with an axe.
As many as five people are reported to have been hurt, although the extent of their injuries is not yet known. Video footage at the scene showed paramedics treating several people on the ground of the concourse, on which there appeared to be trails of blood. None of the injuries are thought to be life-threatening.

Two people are reported to have been arrested and helicopters are scouring the scene after what is feared to have been a terror attack. However so far police have not given any indication as to the motivation or identities of those involved.

Federal police spokesman for North Rhine-Wesphalia state, Rainer Kerstiens, told Deutsche Welle it appeared to be an attack and a search was still underway. The train station remains closed and trains have been diverted.

Earlier, Bruno Macedo tweeted from a train stuck outside the station: "Man with axe chased by police in Dusseldorf. Station closed. I am in the train things look bad #police #terror. Stay away from #Dusseldorf train station crazy man with #axe on the loose .. :("
Germany has been on high alert following a number of terror attacks in recent years, including several by people who entered the country as refugees. In December 2016, 12 died when a lorry was driven into a Christmas market in Berlin. Gunman Anis Amri was killed in a shootout with Italian police days later.

Chancellor Angela Merkel has come under increasing pressure to control the number of migrants, which reached a peak of over one million in 2015 but dropped sharply in 2016. More than 55,000 opted to leave voluntarily rather than face deportation.