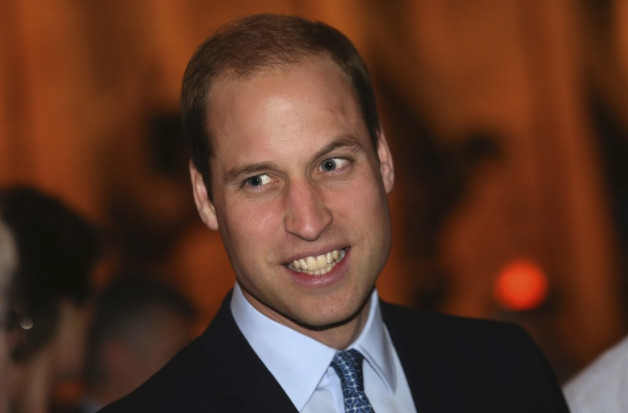 The Duke of Cambridge is to leave Anglesey where he has been serving as an RAF search and rescue pilot in the summer.
The second-in-line to the throne is coming to the end of his three-year tour of duty as a Sea King pilot in Anglesey, and has told his commanding officer at RAF valley that it is time to "move on."
William and his wife, Kate, will move from their house on the Bodorgan estate of Lord and Lady Meyrick to Kensington Palace and use Amner Hall, on the Queen's Sandringham estate in Norfolk as their summer residence.
Kate is six and a half months pregnant with the couple's first child, and William, who has declared that he wants to be a "hands on" dad, does not want to take a job that involves being away from the baby for long periods during the first year.
He now has to decide whether he wants to take up another full-time position in the armed forces or increase his public role with the royal family as the Queen, 87, and Prince Phillip, 92, become less able to travel and take up new projects.
Kate is steadily increasing her public role, and today delivered her first-ever recorded message to appeal for support for Children's Hospice Week.
The couple are reported to have enjoyed their stay in the relative seclusion of Anglesey, and were spotted at the White Eagle pub in Rhoscolyn whilst Kate was seen shopping at the local Waitrose.
"They have enjoyed their time in Anglesey but they have both made it clear that it is time to move on.
"A final decision has yet to be made but their main family home will be at Kensington palace," a source told the Sunday Times.
One issue said to figure in William's decision to give up his RAF role, is the privatisation of the search and rescue service. He is known to have raised the issue with prime minister David Cameron in 2010.
A Texas firm recently secured the £1.6 billion contract to run the service.