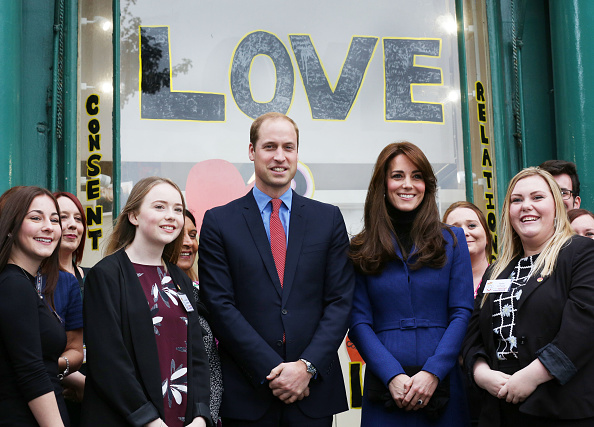 The Duke and Duchess of Cambridge have been very much in demand this week. After hosting Chinese president Xi Jinping and his wife Peng Liyuan during their official state visit to the UK, the Prince William and wife Kate continued with their engagements, making their first official visit to Dundee.
It wasn't too far from their old student stomping ground where the couple first met. Anticipating the royal day out in Dundee Kensigton Palace said: "Their Royal Highnesses, who first met while students at the nearby University of St Andrews, are delighted to be visiting Dundee and very much looking forward to the day."
The royals were attending a series of events to highlight mental health issues affecting young people. The couple, who are known as The Earl and Countess of Strathearn in Scotland, interacted with young people dealing with mental health issues and took part in an anti-bullying workshop.
At The Shore, an events venue catering for 10-18 year olds in Dundee, they met a group of leaders in the Scottish Mental Health sector at a meeting organised by Young Scotland In Mind. YSIM is a forum for voluntary sector organisations that aims to improve mental health and wellbeing of all children and young people in Scotland. The meeting was held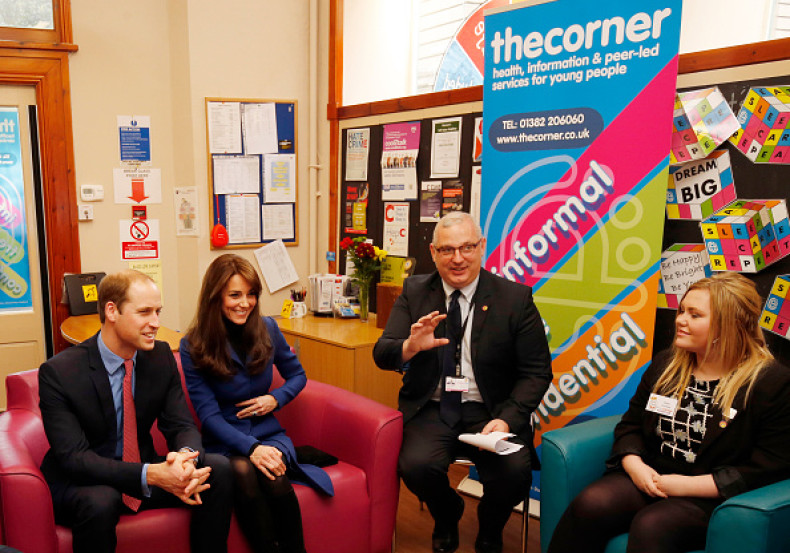 The Duke and Duchess also visited The Corner and participated in an anti-bullying workshop. The Corner, funded in partnership by Dundee City Council and NHS Tayside, offers a range of physical and mental health services for young people, many of them peer-led. The workshop will be facilitated by Scotland's anti-bullying service, RespectMe.
The day concluded with a visit to Abertay University, where The Duke, President of BAFTA, and the Duchess met with students involved in BAFTA's Young Game Designers programme.
The Duchess looked radiant in a bespoke blue coat by Scottish designer, Christopher Kane, with Aquatalia suede knee length boots from Russell & Bromley.
The couple managed to take some time out to take in the city as they joined in a family fun day at the Dundee Repertory Theatre. The Duchess seemed particularly enthusiastic about a visit to Captain Scott's tall ship 'The Discovery' - which was built in Dundee and now takes pride of place at Discovery Point. Kate stood at the ships wheel and pretended to steer the vessel, as the pair made the most of the public walkabout.
The mental well-being of young people has been a key focus of William and Kate's recent charitable endeavours. On October 10 they have marked World Mental Health Day by personally meeting young people who have experienced mental health problems. During a visit to Harrow College in London, the royals discussed the challenges young people face, and learned how they use their experiences to help others in schools, colleges and youth groups.
It's been quite the week for Kate and William who earlier met movie star Jackie Chan at a 'Creative Collaborations: UK & China' event at Lancaster House, which showcased some of the creative collaborations between China and Britain to mark the second day of Chinese President Xi Jinping's state visit to Britain.