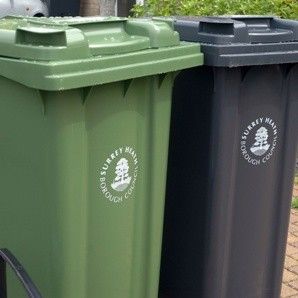 A council has come under fire for awarding a £4 million contract to a German wheelie bin company despite a rival British firm offering to do it for £250,000 less.
Durham County Council has agreed to purchase 225,000 bins from German-based ESE, which will allow it to start making collections fortnightly. The move has infuriated families and workers in the recession-hit area when a cheaper British bid had made.
The council rounded on its critics, claiming that the decision was not based solely on cost and that EU rules meant it could not favour a UK supplier.
Emma Boon, campaign director of the TaxPayers' Alliance, told the Daily Mail: "It seems bizarre that the council decided to offer this contract to the German firm, when a UK company was offering a cheaper alternative.
"Clearly there is more to consider than just the cost when signing new contracts, but Durham County Council has to find millions in savings in the coming years, a saving of a quarter of a million pounds of taxpayers' money is not to be sniffed at.
"The decision-making process needs to be transparent so that local residents are satisfied that they are getting the best deal," she stressed.
Darren Knowd, corporate procurement manager for Durham County Council, explained: "The council has followed a rigorous procurement exercise following all EU regulations and clearly set out how the contract would be awarded.
"This was a high-value contract and it was made very clear to suppliers during the tender process that it would not be awarded on price alone, as it was important that the council had confidence that the winning bidder could meet all of the council's requirements," he said.
"Taking into account both the price and quality requirements of the project, the winning bidder produced the best all-round offer, which provided the council with greater assurance that the project would be satisfactorily completed."