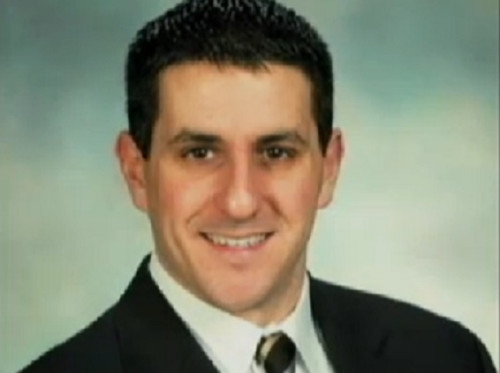 Thugs who killed a husband in cold blood during a car heist should die, according to a family member.
Dustin Friedland was shot dead at a shopping centre car park by car thieves in New Jersey, in the United States.
Friedland, 30, and his wife Jamie were out Christmas shopping at Short Hills Mall and had just returned to their Range Rover when thugs struck with appalling violence, shooting him and then ordering wife Jamie out of the vehicle.
The criminals then fled the scene, leaving "devastated" Jamie beside her dead husband. Both of them were lawyers and had recently bought a house together. Police have not made any arrests yet.
Speaking out about what he wanted to happen to the perpetrators, Friedland's uncle Dr Mark Schare said: "What do I want? I want the punks responsible to pay.
"I want them to die. I want them to get what they gave. I don't want to hear about gun laws, that dilutes this atrocity.
"I don't want to hear about how difficult they had it growing up, that dilutes the selfishness of their crime. And I don't want to hear how we need to show them compassion, that dilutes the fact that they committed MURDER.
"Murder that PERMANENTLY ended the life of my nephew, a sweet, soft, loving, giving, smart and talented Individual. Murder that has devastated my niece, made her a widow, and murder that has PERMANENTLY scarred my family,"
"I'm just worn out," Schare said. "This day was one of the most difficult days of my life. So totally senseless. So totally devastating. So very sad. I'm not mad, I'm numb. Maybe in a few days, weeks or months, I'll get mad."