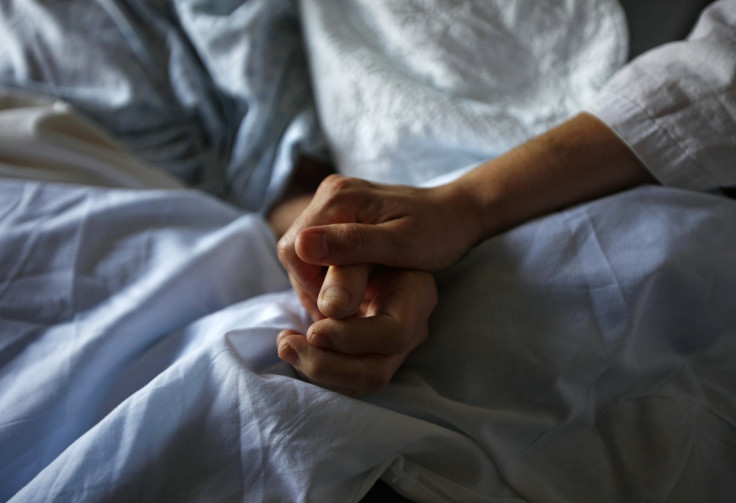 A Dutch doctor who drugged an elderly woman's coffee before asking her family to restrain her did not break the country's euthanasia laws, a panel has ruled.
The unnamed woman, who was in her 80s, reportedly suffered from dementia and had expressed her desire to die when 'the time was right' to her husband.
She was placed in a nursing home by her family and medical records show that she would wander around the building at night, often showing signs of fear and anger. Senior doctors at the facility believed she was suffering intolerably and could not confirm whether it was 'the right time' for the procedure to go ahead or not.
The medical notes revealed that a female doctor placed a soporific in her coffee to calm her down before she was given a lethal injection. As she was being injected the woman woke up and began fighting the doctor, it was then that her family helped restrain her, medical notes say.
The case was referred to the Regional Review Committee which found that the case involved some irregularities that merited a reprimand of the doctor. Namely that she had crossed the line by giving her the soporific and should have stopped the procedure when the woman resisted.
However they concluded that the doctor acted in good faith. Regional Review Committee Chairman Jacob Kohnstamm said according to the Mail Online: "I am convinced that the doctor acted in good faith, and we would like to see more clarity on how such cases are handled in the future."
The committee heard how the shocking revelation that the elderly woman had said in the days before her death that did not want to die. The doctor had never spoken to her about euthanasia, saying that she did not want to cause her patient any additional stress.
Kohnstamm reportedly said he was in favour of a trial for the doctor: "Not to punish the doctor, who acted in good faith and did what she had to do, but to get judicial clarity over what powers a doctor has when it comes to the euthanasia of patients suffering from severe dementia."
The paperwork and committee's he recommendations will now be assessed by prosecutors and health officials and a decision on whether to bring a case will be discussed.
The Netherlands introduced the euthanasia law 17 years ago with more than 5,500 people ending their lives since. According to Dutch law each time a doctor performs a euthanasia procedure they must prepare a report for a coroner who sends the relevant documents to the Regional Review Committee.
In May last year Dutch psychiatrist Paulan Stärcke, who has carried out the procedures at the country's End of Life clinic, told the Telegraph that doctors in her profession are "too hesitant" in agreeing to euthanasia for patients with psychiatric diseases.