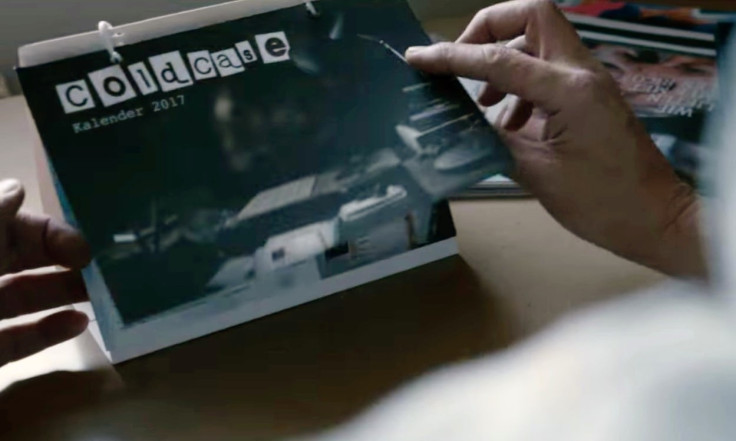 Every prisoner in the Netherlands will be given a calendar featuring clues to 'cold cases' and encouraged to work together with police to crack unsolved crimes.
After a trial run in five jails resulted in police receiving 160 tip-offs about crimes, the calendars will now be distributed to all 30,000 prisoners in the Netherlands, police announced on Wednesday (19 July).
In just five months police received as many tip-offs as they normally do in a year after handing out the 'cold case calendars' to a small group of inmates in January.
Half of the tips were about the murder of 11-year-old Nicky Verstappen in 1998. Nobody has ever been convicted for the boy's death but police reopened the case in May after they received a large number of tips.
Each week in the 'cold case calendar' features an unsolved murder or disappearance and includes a picture of the missing victim and details of the case. Police hope that prisoners will have further information about the crimes, obtained from conversations with other criminals or through their network.
"Our trial shows that almost two-thirds of prisoners think the calendar is a good idea," Jeroen Hammer, the calendar's inventor, told Dutch media. "Of course there are people who don't want a calendar and who don't want to be seen as a snitch."
Golden tips are rewarded with a cash prize of €15,000. In total, police have drawn out more than €800,000 as reward money.
The calendar has been printed in Dutch, Arabic, Spanish, English and Russian to ensure that all prisoners can take part in the crime solving exercise.
There are around 1,500 unsolved crimes classified in the Netherlands. Dutch police say that advanced technology means they can now act on tip offs relating to very old cases. Even after years have passed, eyewitness accounts are still valuable, police say.
"Witnesses who had seen something at the time, but did not dare to come forward, sometimes dare to do so over time. Dutch research shows that there are also people who have heard something about an unresolved issue at a later date," a police spokesman said.
He stressed that anyone who comes forward will be offered anonymity and protection.
"There is no penalty for keeping information about a criminal offence committed. Therefore, you do not have to fear persecution if you have been sharing information, even after years of deliberation," he said.