Philippine President Rodrigo Duterte on Friday (24 February) made an apparent damage control attempt after Foreign Minister Perfecto Yasay Jr's comments on the South China Sea irked the Beijing administration. The Chinese commerce minister postponed a scheduled visit to the Philippines at the last minute after Yasay's remarks.
Duterte, who unlike his predecessors has been trying to forge deeper ties with China, said the comments made by Yasay at a recent meeting of foreign ministers of the Association of Southeast Asian Nations (Asean) were misunderstood by China.
On Tuesday (21 February), Yasay said all Asean members were unsettled and concerned about China's military build-up in the disputed islands in the South China Sea. The comment drew a strong reaction from Beijing, with its foreign ministry spokesperson Geng Shuang saying that the remarks appeared to be "opinions of his own [Yasay], not of the whole Asean group".
The Chinese commerce minister, who was due to visit the Philippines on Thursday (23 February) to sign about 40 joint projects worth billions of dollars, also postponed his trip, according to ABS-CBN News.
Trying to calm China, Duterte said: "The problem is I think Secretary Yasay was misunderstood by the Chinese government. But let me assure everybody, I would like to assure China and this is what I have committed to do when I was there, that we will talk as friends, we cannot go to war because we cannot afford it.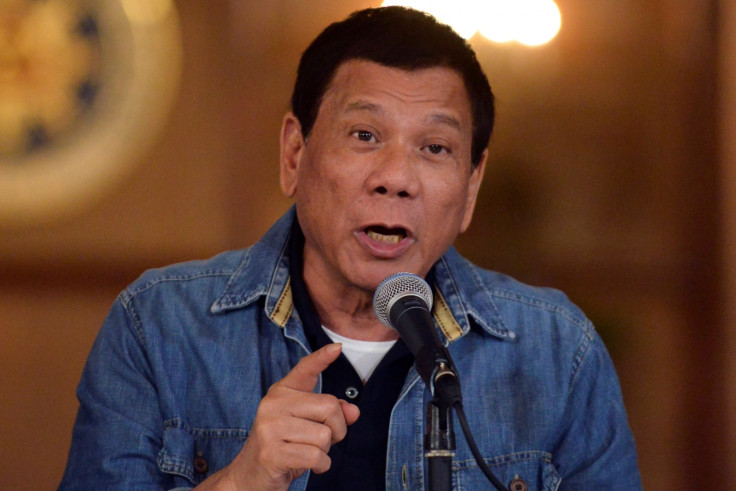 "And that as much as possible the bilateral relations between the two countries would be enhanced and improved and trade and commerce between the two countries greatly improved."