US Defense Secretary Ash Carter has criticised the Philippines' President Rodrigo Duterte's comments, comparing himself to Nazi leader Adolf Hitler and his drug war to the Holocaust.
The Pentagon chief said it was "deeply troubling" to note Duterte likened his bloody war on drugs and its related crimes to Hitler's campaign of genocide.
On Friday (30 September), Duterte raised the rhetoric over his anti-crime war to a new level. He said: "Hitler massacred three million Jews. Now, there are three million drug addicts… I'd be happy to slaughter them."
"Just speaking personally for myself, I find those comments deeply troubling," Carter said.
Carter was speaking at a news conference in Hawaii after meeting with his counterparts from South-east Asian countries, including the Philippines. He reportedly did not discuss Duterte's Holocaust comments during the meeting.
The Filipino president, who is nicknamed 'The Punisher', added: "At least if Germany had Hitler, the Philippines would have… You know my victims, I would like to be, all criminals, to finish the problem of my country and save the next generation from perdition."
Although US President Barack Obama's administration is said to have played down Duterte's latest comments, it has reportedly not gone down well among the Jewish population in the US.
Reuters reported that it could put pressure on the Obama government to take a stricter stance against the Filipino leader.
The German government condemned Duterte's comments on Friday and reportedly summoned the Philippine ambassador to "come to the ministry for a discussion on this issue".
"Any comparison of the singular atrocities of the Holocaust with anything else is totally unacceptable," foreign ministry spokesman Martin Schaefer told AFP.
World Jewish Congress president Ronald S Lauder slammed Duterte for his remarks and demanded that the leader retract them and apologise.
"Drug abuse is a serious issue. But what President Duterte said is not only profoundly inhumane, but it demonstrates an appalling disrespect for human life that is truly heart-breaking for the democratically elected leader of a great country," he said.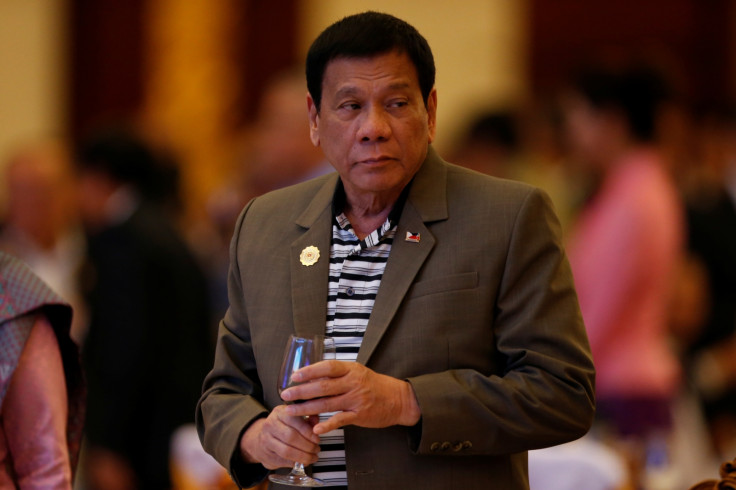 Anti-Defamation League, the US-based Jewish group, said the comments were "inappropriate and deeply offensive". Its communications director Todd Gutnick said it was "baffling why any leader would want to model himself after such a monster".
Adama Dieng, UN special adviser on the prevention of genocide, expressed alarm over the Filipino president's comments and has urged him to refrain from using such language, Reuters reported a UN statement as saying.
However, Duterte's spokesperson said the president does not want to be branded as another Hitler.
"We do not wish to diminish the profound loss of six million Jews in the Holocaust," Ernesto Abella said in a statement. "The president's reference to the slaughter was an oblique deflection of the way he has been pictured as a mass murdered, a Hitler, a label he rejects."
Nevertheless, Abella confirmed that Duterte is assertive about his mission and he had intended to say he wanted to wipe out three million criminal drug dealers "to save the future of the next generation and the country".