Philippines President Rodrigo Duterte, known for his expletive-laden speeches, has blamed God for his foul language.
The motormouth leader has been giving a series of interviews with multiple Filipino news outlets on a range of topics. Most of the questions focus on the ongoing drug war and Duterte's practice of using unparliamentary language in his remarks.
In a recent interview, when asked whether he needs to change his style of functioning and speaking, Duterte plainly responded: "Look, I served as prosecutor for 10 years. I survived 40 years in politics and I did not take any defeat, from vice mayor all the way to Malacañang. Why should I change?" during an interview with the ABS-CBN.
He continued: "Change is for the corrupt. Don't include me there. Why should I change? God made me the way I am. God gave me this identity. God gave me this mouth because they say we are the creations of God.
"If you have something against me, about my mouth, about my character, go to God and complain. He was the one who made me. He is the one to be blamed not me," the president said.
The former mayor of Davao city, nicknamed "The Punisher" for his tough position against drug offenders, has gained global notoriety with his inflammatory statements against world leaders and dignitaries. The list includes leaders of the US, the United Nations, the European Union and pretty much anyone who is critical of the alleged human rights abuse in the Philippines.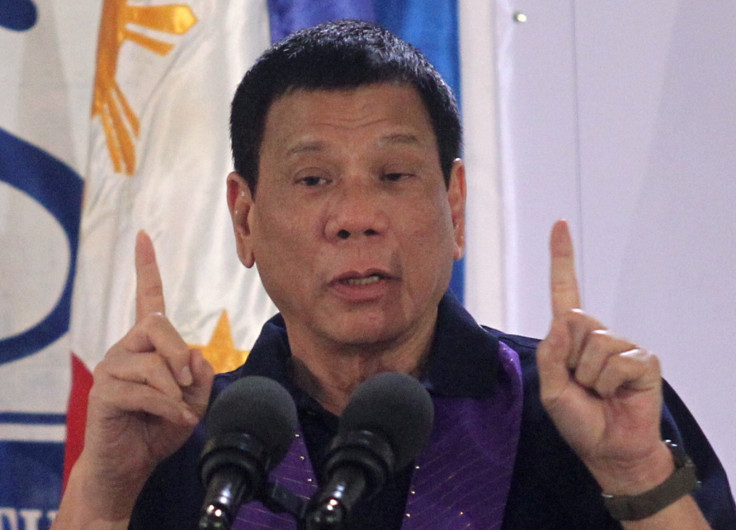 No less than 6,000 people have been killed in the ongoing drug war in the Philippines ever since Duterte came to power and most of them are extrajudicial killings. The Filipino president has admitted there are also cases in which innocents were killed. "I would admit there were killings that were really unintended, like the children who were caught in a crossfire. Collateral damage, and I'm sorry," said Duterte. Nevertheless, he has insisted that the bloody crackdown will not stop until the last drug violator is either killed or arrested.