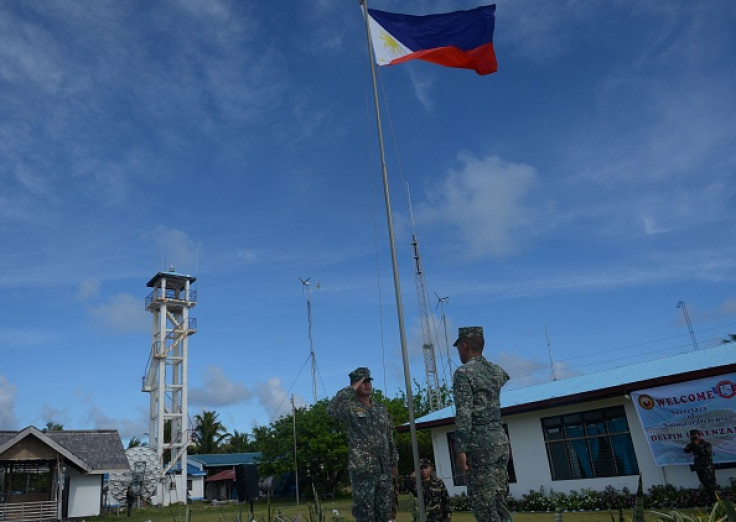 People who fail to sing the national anthem "with fervour" could face jail time in the Philippines, if the senate approves a bill revising current legislation.
On 27 June the country's House of Representatives approved a bill that makes compulsory singing the national anthem, Lupang Hinirang, with enthusiasm when it is played in public.
"The singing shall be mandatory and must be done with fervour," the bill said. According to the draft law, "Revised Flag and Heraldic Code", those who contravene the rules would have to pay a fine of between 50,000 and 100,000 pesos (£780-£1,560; $2,800-$5,590) and could face jail time for up to one year. Offenders will also be named and shamed in national newspapers, the draft law says.
The bill contains other rules regarding the national flag and official emblems. It has now been sent to the senate for approval.
Earlier this year, Maximo Rodriguez, one of the authors of the proposed draft law, said people in the country failed to pay respect to the anthem and the national flag.
He explained that citizens tended to disrespect the national anthem, particularly at cinemas, where people "do not even stand when the national anthem is being played".
"The national flag is the symbol of the country while the national anthem embodies and expresses the aspirations, dreams, ideals, longings, commitment and determination, nationalism and patriotism, sentiment and spirit of the people," Rodriguez said in a statement, according to the Press and Public Affairs bureau.
"One simple way to inculcate nationalism and patriotism, not just to the youth but to Filipinos of all ages, is to emphasise the importance of saluting the national flag and the singing of the Philippine national anthem," he continued.