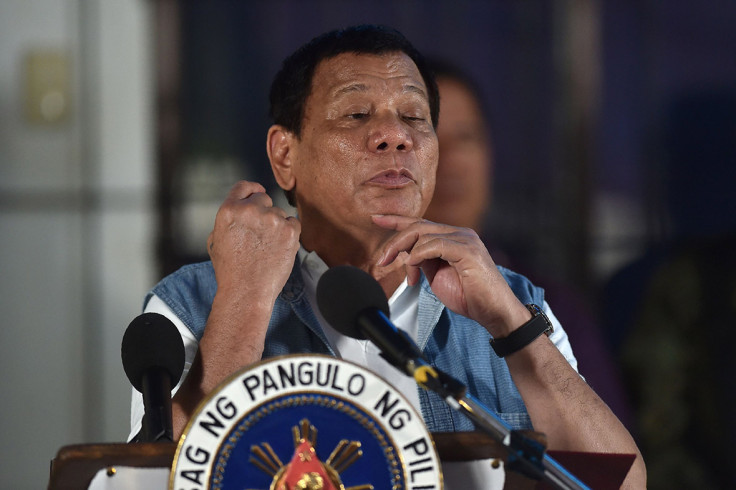 Rodrigo Duterte - or Duterte Harry - has a bit of a reputation.
The Philippines' 16th President is known for his violent anti-drug crackdown and use of extrajudicial death squads. But he is also renowned for his sharp tongue and inflammatory remarks - aimed at everyone from Barack Obama to Pope Francis.
One year after his rise to power, having been elected in May 2016 before taking office a month later on 30 June, here are 12 of his most controversial moments.
Defending extrajudicial killings
In the summer of 2016, Duterte defended the extrajudicial killings and forced disappearances in the Philippines, saying: "Do the lives of 10 of these criminals really matter?
"If I am the one facing all this grief, would 100 lives of these idiots mean anything to me?"
Praising Hitler
In September 2016, he told reporters: "Hitler massacred three million Jews. Now, there is three million drug addicts. I'd be happy to slaughter them."
He added: "At least Germany had Hitler. The Philippines would have..." before trailing off and pointing at himself.
Admitted killings
The Philippines' president admitted personally killing suspected criminals while he was mayor of Davao, a city in the south of the country. He was mayor there for over 20 years.
"In Davao I used to do it personally. Just to show to the guys (police) that if I can do it why can't you," Duterte said in December 2016. "And I'd go around in Davao with a motorcycle, with a big bike around, and I would just patrol the streets, looking for trouble also. I was really looking for a confrontation so I could kill."
Obama a 'son of a whore'
In September, Duterte called Barack Obama a "son of a whore" and warned the former US leader not to discuss human rights issues with him, after a reporter asked him how he would respond if Obama asked about his anti-drug campaign.
No time for the UN
Duterte said he would not meet former UN Secretary General Ban Ki-moon at the Association of Southeast Asian Nations (Asean) summit, as he had "no time".
"The Asean summit is just a matter of few days of important meetings which President Duterte is expected to attend and he has a very busy schedule," Foreign Ministry spokesperson Charles Jose told EFE news last September.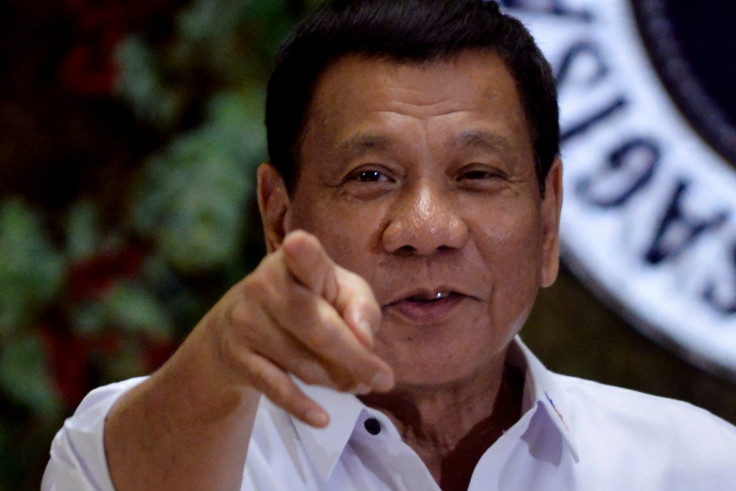 Pope Francis
Speaking of traffic in the Vatican, Duterte said: "We were affected by the traffic. It took us five hours. I asked why, they said it was closed. I asked who is coming. They answered, the Pope. I wanted to call him: 'Pope, son of a whore, go home. Do not visit us again'."
Afterwards, it was reported that Duterte planned to visit the Vatican to apologise to the Pope in person.
Praised by Trump
A phone conversation between President Donald Trump and Duterte was leaked and published by the Intercept. "Many countries have the problem, we have a problem, but what a great job you are doing and I just wanted to call and tell you that," Trump said.
Urged people to kill drug dealers
In a visit to a Manila slum after being sworn in as president, Duterte said: "These sons of whores are destroying our children. I warn you, don't go into that, even if you're a policeman, because I will really kill you.
"If you know of any addicts, go ahead and kill them yourself as getting their parents to do it would be too painful."
Politicians accused
In a nationally televised address, Duterte accused politicians, officials and judges of links with illegal drugs. He called for them to agree to be investigated: "If you show the slightest violence in the resistance, I will tell the police, 'Shoot them'," he said.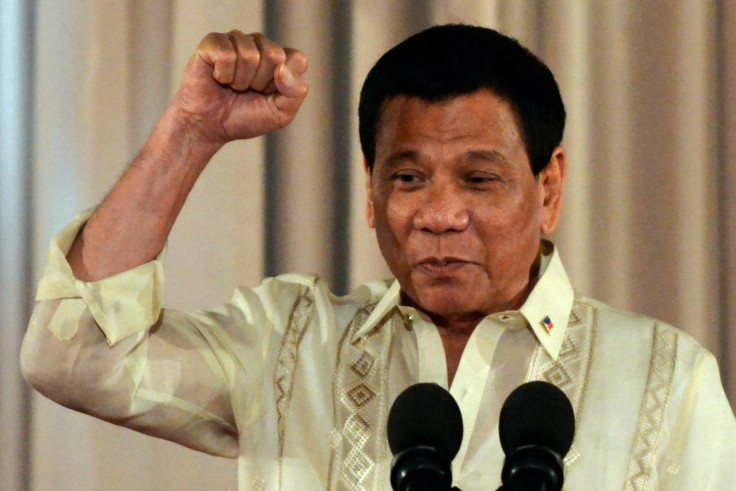 Death penalty
Duterte defended the death penalty, arguing it was the only punishment if there was no god.
"Every president along the way didn't impose it only because the Catholic Church and all the bleeding hearts would say that only God could kill. But what if there is no God?" said Duterte in September.
"When a one-year-old baby, 18-months-old baby is taken from the mother's arms brought under a jeep and raped and killed. So where is God? My God, where are you?"
Rape joke
In May 2017, Duterte came under fire for joking about rape in a speech to soldiers.
"I will be imprisoned for you. If you rape three (women), I will say that I did it. But if you marry four, son of a whore you will be beaten up," he said to a military camp, after imposing martial law across the south of the country.
After Clinton criticised his rape joke, Duterte responded: "When your father, the president of the United States, was screwing Lewinsky and the girls there in the White House, how did you feel? Did you slam your father?"
Helicopter
Duterte threatened to round up corrupt officials and throw them mid-flight from his helicopter, saying it wasn't the first time he had done so.
"If you are corrupt, I will fetch you with a helicopter and I will throw you out on the way to Manila," the Philippine Star quoted him as saying in December 2016. "I have done that before, why should I not do it again?"