Philippine President Rodrigo Duterte has ordered the country's military to occupy and fortify the Spratly islands in the South China Sea in a bid to reinforce Manila's claims over the disputed territory in the face of increasing military assertiveness by China.
Duterte, who once joked that he would jet ski to the Chinese artificial islands in the contested waterway, said on Thursday (6 April) that he might visit one of the Philippine-controlled islands to raise his country's national flag.
His visit to Pagasa, also referred to as Thitu Island, is expected to be on the Philippines Independence Day on 12 June. He told reporters that he wanted structures to be built on all of the nine to 10 islands, reefs and shoals that Manila controls in the South China Sea for servicemen operating there, AP reported.
The tough-talking president added that funds to repair a runway on the island have been set aside.
"In the coming Independence Day, I may go to Pagasa island to raise the flag there," Reuters cited Duterte as saying.
The Southeast Asian nation, which was ruled by the Spanish for more than three centuries, marks the 119th year of independence on 12 June.
Thitu is the second largest of the naturally occurring Spratly archipelago and the largest of the Philippine-administered Spratlys. It is close to Subi Reef, one of the seven artificial islands in the Spratlys. About 110 fisherfolk are thought to be living on Thitu, where China has placed its troops but not civilians.
China has been accused of building military-grade runways on uninhabited islands and reefs in the Spratly Islands, which have the capability to deploy surface-to-air missiles.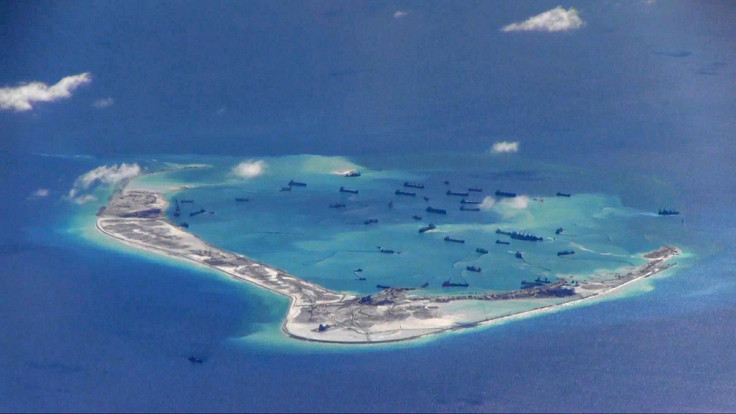 Although Duterte has sought warm ties with China since taking office in June 2016, Beijing is the main claimant in the territorial dispute and the Filipino president's plan is unlikely to be received well by China.
Duterte's comments come after Philippine Defence Minister Delfin Lorenzana announced in March that the military would strengthen its facilities in the Spratlys by building a new port and paving an existing rough runway.