The President of the Philippines, Rodrigo Duterte, personally ordered the extrajudicial killings of roughly 1,000 criminals at the hands of vigilante militias while he was the mayor of Davao city, one witness who participated in the killings has claimed.
Self-confessed vigilante militiaman Edgar Matobato said "they were killed like chickens". He was speaking at the country's senate committee hearing into Duterte's drug war, in which 3,000 people have been killed since Duterte took office in June.
Matobato said Duterte ordered him and other members of the so-called Davao Death Squad to kill criminals and opponents in gangland-style assaults that left about 1,000 dead, the Associated Press reported.
The grisly details of Matobato's testimony included feeding one suspected kidnapper to a crocodile. It was one of 50 abductions and deadly assaults the 57-year-old said he personally carried out.
"Our job was to kill criminals like drug pushers, rapists, snatchers," Matobato said.
Victims included a suspected terrorist who Matobato said he strangled and chopped into pieces before burying him in a quarry. Matobato also gave evidence on the killing of radio star, Jun Pala, an opponent of Duterte who was killed by motorcycle-riding gunmen while walking home in 2003.
Other targets were opponents of Duterte and one of his sons in Davao city from Duterte's election as Mayor of Davao in 1988, up until 2013.
Matobato claimed he had walked away from the death squad and entered into a witness protection programme after he became disgusted by the killings. Victims were shot and dumped on Davao streets, he explained, or buried in three unmarked graves.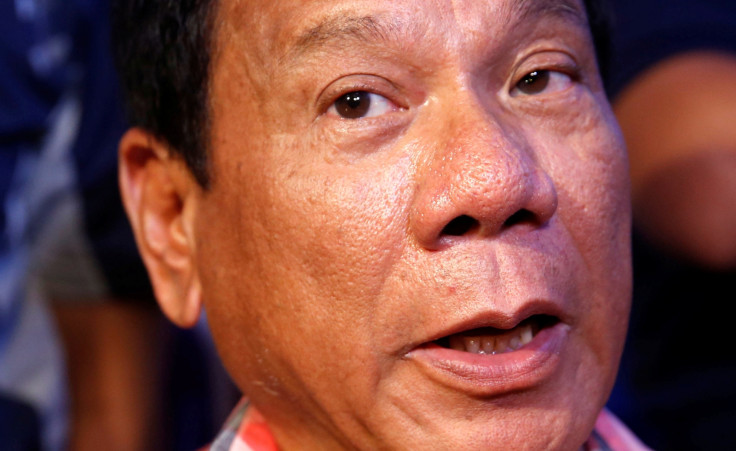 The wave of violence Duterte has unleashed across the Philippines has received criticism from human rights groups, the UN and the US. In reaction, the outspoken Filipino leader called US President Barack Obama and his ambassador to Manila a "son of a b***h" ahead of a scheduled summit between the two leaders. Obama cancelled the meeting.
Duterte has also hit out at the United Nations, calling the international organisation a "son of a whore" and saying he would unilaterally withdraw the Philippines from the UN. In the end Duterte's foreign minister had to explain the Philippines had no intention of leaving the UN or start a parallel organisation with China and African nations.
The senate committee hearing into Duterte's drug war, led by Senator Leila de Lima, has taken the centre political stage with De Lima herself being accused of complicity of the country's widespread drug trade.