40% of drug pushers and users killed, arrested or made to surrender, Philippines police say
However, country's police chief fears they might fail to achieve the 1.8 million target in remaining 4 months.
The Philippine National Police (PNP) announced on Wednesday, 14 September, that of the reported 1.8 million drug users and pushers in the country, around 40% have been killed, arrested or made to surrender in the past two months since President Rodrigo Duterte took charge. The president, ahead of his election, had vowed to eliminate the drug menace from the country.
Duterte's bloody drug war has been facing strong criticism from human rights groups within as well as outside the country. Amid rising pressure to stop the alleged extrajudicial killings, the national police chief had urged his forces to "quadruple" their efforts in the crackdown on drug users and sellers, dubbed Project Tokhang.
The operation is nearing its third month and data from different regional offices showed that around 731,127 drug suspects, or 40.618%, of the total target have been either killed or arrested, while many have surrendered to the police, pledging to give up on narcotics.
A total of 1,506 drug suspects have been killed in the crackdown on illegal drugs trade, while 16,891 have been arrested in 17,992 operations conducted as of 14 September morning, the police was quoted as saying by GMA News online. Additionally, 712,730 drug suspects have surrendered so far, of which 659,868 were users and 52,862 were pushers.
The national police are, meanwhile, investigating the killings of 1,571 people as of 14 September amid widespread criticism of vigilante killings.
Under the Project Tokhang, police have also visited 968,694 houses across the country to search for suspected drug users or pushers, and to request them to surrender.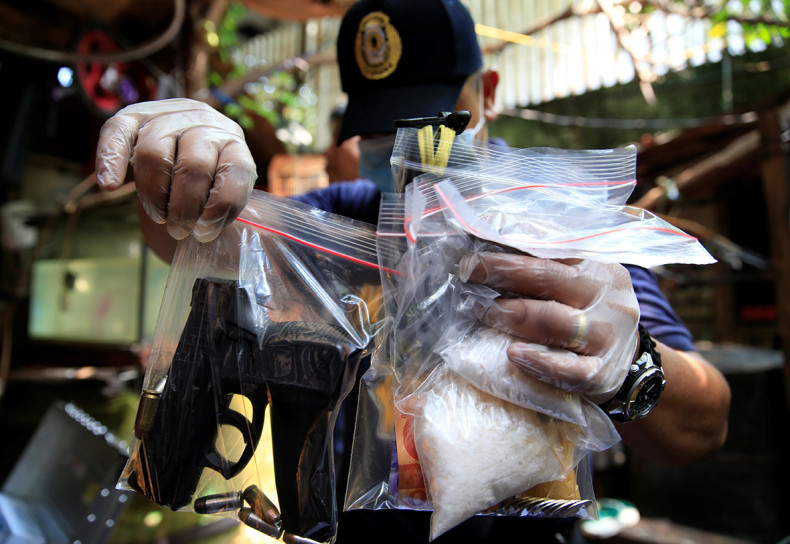 Director General Ronald dela Rosa, chief of the national police force, said that the estimated figure of 1.8 million was based on data from the Dangerous Drugs Board. He added that they have to intensify their efforts, now that they only have four months to achieve the target.
"We are now running out of time, two months have passed already. In the remaining four months, I hope we will not only double, triple, or quadruple our efforts in order to hit the target. Otherwise, as I have said, we cannot afford to fail the Filipino people," he reportedly said, fearing the police force could fail to meet the target.