Philippines President Rodrigo Duterte is reportedly regretting swearing at US President Barack Obama. "I do not quarrel with the most powerful president of any country in the planet," Duterte said on Tuesday, 6 September, apparently in an effort to mend ties with the American head of the state, who cancelled his first meeting with his Filipino counterpart, scheduled in Laos.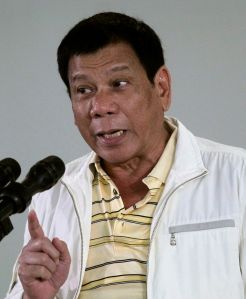 During their meeting on the sidelines of the ongoing ASEAN summit in Laos, Obama had planned to raise concerns about the extra judicial killings taking place as part of Duterte's war on drugs. However, before flying to Laos, Duterte threatened Obama against lecturing him, calling the American president a "son of a b***h" that led to the cancellation of their meeting.
Duterte's toned down statement reportedly came before the White House announced the cancellation of the meeting. The Filipino president told reporters in Laos that US officials should not have publicly condemned his bloody drug war. They could have instead shared their concerns through a diplomatic note and waited for his reply, he added.
"Their [US officials'] mistake was...they did not stop the state department...you could just have sent me a note or whatever, then let me respond and let the human rights act on it," ABS-CBN News quoted Duterte as saying. Protocol dictates that "you cannot just shoot a statement against the president of a country," Duterte added.
Meanwhile, executive secretary Salvador Medialdea, who is in charge of government while Duterte is abroad, said that Duterte was only referring to Philippine sovereignty when he threatened to curse at the US president. "Duterte's only message was that the Philippines has its own territory, let us address our problems in our own way," he was quoted by the news group as saying on Tuesday.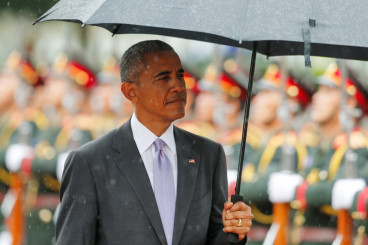 "We don't meddle in your affairs. We are not your colony," Medialdea said, explaining the context of Duterte's statements from Monday (5 September).
"We don't have a problem with the US. They have been our long-time allies," he added, noting that the White House administration has even offered to help in the investigation on the recent Davao city blast.