Barack Obama backs Colin Kaepernick's 'constitutional right' not to stand for national anthem
President said American football player's actions had forced a conversation that needed to be had.
US president Barack Obama has defended Colin Kaepernick's decision not to stand for the national anthem, stating the American football player was 'exercising his constitutional right'.
Kaepernick sat down during his team the San Francisco 49ers' pre-game singing of the national anthem on 26 August in a silent protest against the oppression of minorities, and he has since kneeled during another pre-game anthem.
His move has drawn both criticism and support, with the country's president now joining in the debate to defend Kaepernick's decision.
Obama said from a press conference at the G20 summit meeting in Hangzhou reported by ABC News: "My understanding is he is exercising his constitutional right to make a statement. I think there is a long history of sports figures doing so.
"I think there are a lot of ways you can do it, as a general matter when it comes to the flag and the national anthem and the meaning that that holds for our men and women in uniform and those who fought for us – that is a tough thing for them to get past to then hear what his deeper concerns are but I don't doubt his sincerity based on what I'm told.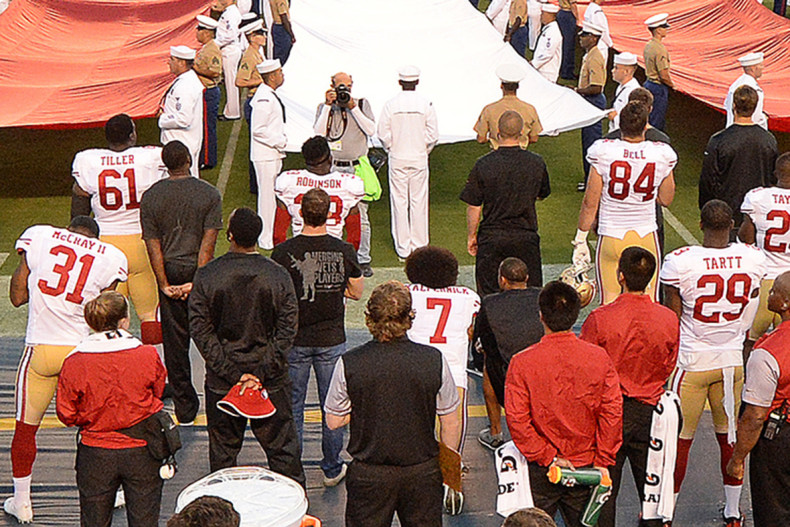 "I think he cares about some real legitimate issues that have to be talked about and if nothing else what he's done is he's generated more conversation around some topics that need to be talked about."
Kaepernick was joined in kneeling the second time by his teammate Eric Reid, while soccer player Megan Rapinoe kneeled during the anthem at Seattle Reign's game at the weekend – stating she was showing solidarity with Kaepernick and added as a gay woman she believed the US did not protect all her liberties.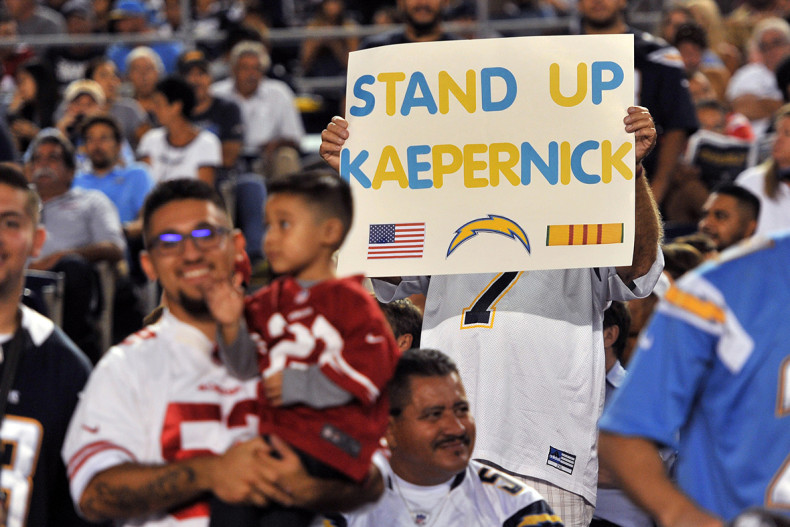 At the time of his protest, Kaepernick told NFL Media: "I am not going to stand up to show pride in a flag for a country that oppresses black people and people of colour.
"To me, this is bigger than football and it would be selfish on my part to look the other way. There are bodies in the street and people getting paid leave and getting away with murder."