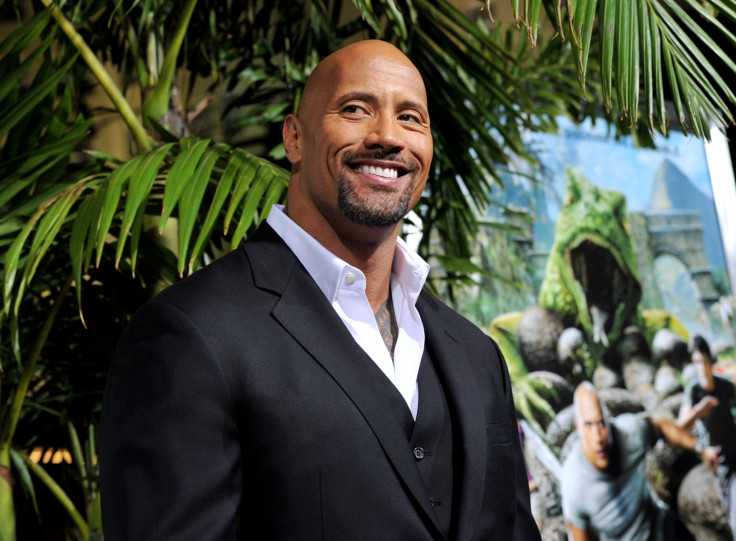 Dwayne "The Rock" Johnson took to social media to share a few images from the sets of his latest fantasy adventure movie, Jumanji. The Fast And Furious actor is set to play Dr Smolder Bravestone in the remake of the 1995 film of the same name.
In the image shared on Instagram, Johnson can be seen trying to break his co-actors leg. Alongside the image, the former WWE actor wrote, "Doin' dirt with my stunt brothers tonight. Rehearsals before the bodies hit the floor... I'm searching for a good spot to break his leg with one shot. This scene also looks like what happens when too many drugs are taken at a party. Just say no. #OnSet #HowISpendMySaturdayNights#FightNight #Jumanji."
Another image he posted on the image sharing website shows Johnson beating up a "bad man" and throwing him at a cement pillar. He captioned the image, "This bad man is an a*****e and I must throw him thru this cement pillar. My hand strength is like vice grips... he has no choice.
"For the record, this man is roughly 6'8 and well over 350lbs - he's massive and mean - I must run away now to preserve my health. #OnSet #MySaturdayNights #KnuckleUp #StuntBrotherLuv #Jumanji."
The plot for the movie features explorers looking for the humankind game that had ended up in a mystical jungle. The official plot details reads as follows: