Dylan O'Brien returns to Twitter after on-set injury: Check out Teen Wolf star's first tweet in 5 months
Teen Wolf season 6 returns on 15 November on MTV Network.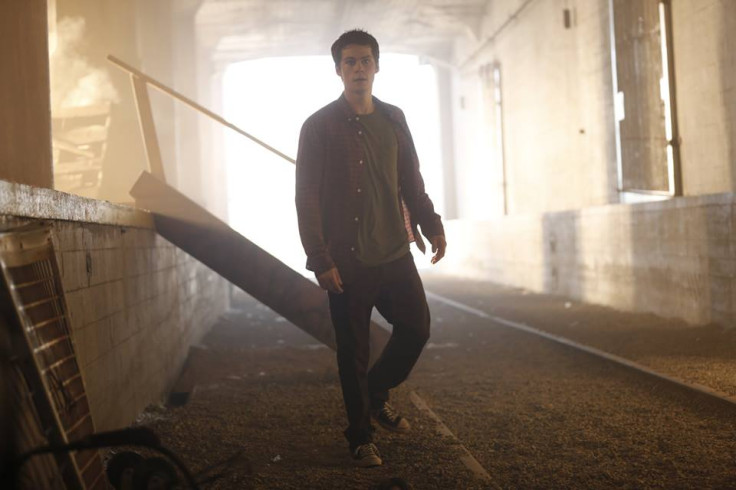 Dylan O'Brien has returned to social media after going silent for almost 5 months. The Teen Wolf actor, who was injured on the sets of Maze Runner: The Death Cure back in March, wrote "LGM baby" on Twitter.
O'Brien's post garnered more than 31,000 likes and has been retweeted by more than 16,000 users. The actor last tweeted back in March, 2016, and fans are thrilled about his return. One user wrote, "OMG, You're back. I'm officially dying. WE NEED YOU!". Another fan tweeted, "Hi Dyl! We miss you!
One fan even wrote, "@dylanobrienfinally tweeted, what a beautiful day to be alive."
The latest tweet by the Maze Runner actor comes after he was spotted at a Jamba Juice shop in Sherman Oaks, California, on 1 August. O'Brien sported a bearded look, with a casual brown t-shirt and capri pants.
The 25-year-old actor will return as fan-favourite Stiles Stilinkski in Teen Wolf season 6, which is set for premiere on 15 November at 9pm ET on MTV Network. The premiere episode is titled Memory Lost, wherein a new enemy called Ghost Riders will arrive in Beacon Hills.
Previously, showrunner Jeff Davis shared a script page from the season 6 premiere, featuring Stiles' last moments before he is abducted. The scene features Lydia Martin holding onto Stiles' memory, when everyone else starts forgetting him.
Speaking about Stiles and Lydia, Davis told Entertainment Weekly, "They have something special. We decided that this is the place to show that they've gone from a simple crush to friends to something deeper."
The showrunner also explained that O'Brien's character will be a big part of season 6. "Stiles is a big part of the season because a lot of this season's mystery revolves around him. We're going to see just what Stiles's friendship means to Scott, Lydia (Holland Roden) and Malia. We're going to see why exactly he's Scott's best friend; what it means that he's Malia's human anchor; and what his will-they-or-won't-they relationship is with Lydia," he explained.
© Copyright IBTimes 2023. All rights reserved.