MTV has revealed the first look for Scott Mc Call, Malia Tate and Stiles Stilinski in Teen Wolf season 6. Actor Dylan O'Brien, who was injured while filming for Maze Runner 3 movie, is back as Stiles and looks fit for action in the new promotional images.
In one of the images, we see Stiles and Scott (played by Tyler Posey) in the middle of an important conversation. Stiles and Malia (played by Shelley Hennig) look puzzled in another promotional picture. Teen Wolf showrunner Jeff Davis spoke to Entertainment Weekly about Stiles's important role in season 6, and teased a "definitive scene" between Stiles and Lydia Martin in the premiere episode.
Davis explained that O'Brien's character will be a big part of season 6. "Stiles is a big part of the season because a lot of this season's mystery revolves around him. We're going to see just what Stiles's friendship means to Scott, Lydia (Holland Roden) and Malia. We're going to see why exactly he's Scott's best friend; what it means that he's Malia's human anchor; and what his will-they-or-won't-they relationship is with Lydia," he explained.
The executive producer also dished that Stiles will play a big role in the first half of season 6. "When we were going into discussing this season, knowing that Dylan O'Brien had a big movie he was going off to do, we wanted to make sure that Stiles was going to be a very important part of Teen Wolf 6A. So a lot of this story is about Stiles." he said.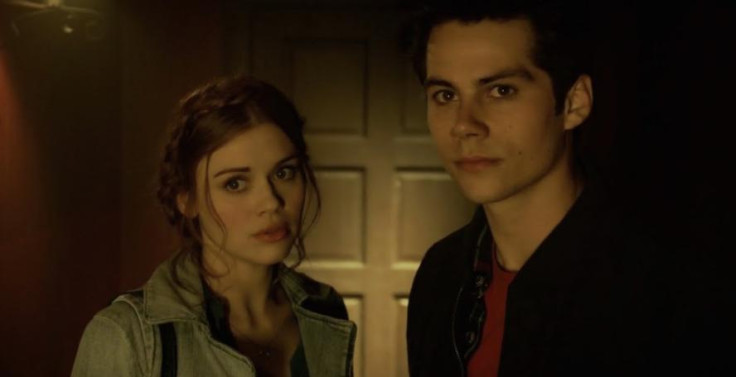 In a separate EW report, Davis teased a Stiles-Lydia moment in season 6 episode 1. "[There is] a very definitive scene in episode 1 on the question of 'Stydia', so I would suggest Stiles and Lydia fans to watch." Davis also dished on Stiles's potential career in law enforcement. "It's something we touch on in the last episode, 610." he shared.
Teen Wolf season 6 is set to premiere sometime this fall. No premiere date has been announced by MTV yet.