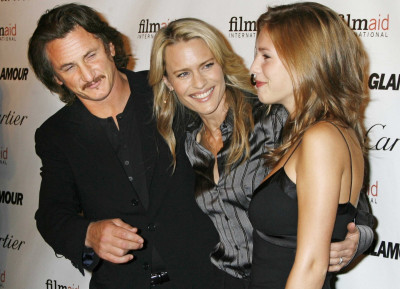 Dylan Penn is reportedly dating The Vampire Diaries star Steven R. Mcqueen.
The 22-year-old daughter of actors Sean Penn and Robin Wright and McQueen, were spotted at her father's third Annual Help Haiti Home gala in Los Angeles.
"They met awhile back, they started dating pretty quickly, lots of attraction there," a source told Us Weekly. "Dylan is a fun chick, whatever she had with Pattinson was very brief if at all. Steven had met Sean before the event last night. [Sean] loves his daughter, really whatever makes her happy is fine with him."
In November, McQueen was spotted leaving Dan Tana's Restaurant after having dinner with Dylan and Sean in West Hollywood.
Dylan who was previously linked to Twilight heartthrob Robert Pattinson, had opened up on reports in the January issue of GQ magazine. She was responding to questions about the media "attention" she has received lately.
"We're talking about Rob here?" she asked. "That's been very foreign to me. But actually kind of funny, because it's all bulls**t."
Dylan and the Remember Me star were first romantically linked when the two were spotted together at a show by rapper Mickey Avalon at the Viper Room in Los Angeles. They even left the hotel together to grab a bite at the Chateau Marmont Hotel.
This comes after reports emerged that Dylan's mother Wright got engaged to actor Ben Foster.
"Ben is a sweet guy and you don't even notice the age difference. He's a lot more mild-mannered than Sean [Penn]," a source close to Wright told Us Weekly, "And Robin's kids Dylan and Hopper like him and like seeing their mom happy."