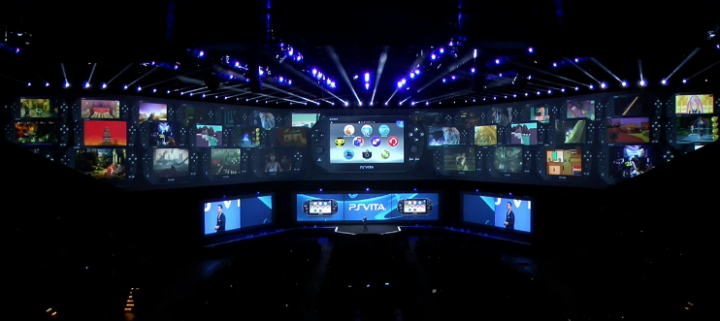 I think Microsoft and Sony got their briefings mixed up. Earlier at the E3 presser day, Microsoft opened with a conference that was all games. I described it as a rip of last year's Sony junket, which pleased fans and critics by dumping any talk of multimedia and peripherals, and focusing almost entirely on software.
But Microsoft wasn't alone in stealing the enemy's tactics this year. Sony, it seems, decided to borrow a few moves as well, and its presentation was rammed with talk on streaming, second-screen gaming and exclusive movie releases.
It dragged and dragged. About an hour in, when Hello Games' Sean Murray took to the stage to talk up the excellent looking No Man's Sky, it seemed like Sony had timed its presentation perfectly. There'd been a decent line-up of titles, including Bloodborne by From Software and some new Far Cry 4 stuff, and all the speakers had elaborated on what Sony is giving back to its fans and what it hoped to achieve, in terms of games, over the next year.
Things looked like they were winding down. Then newly-minted Sony America boss Shawn Layden got on stage and it all went corporate.
Drag
You might remember the Xbox One launch from May last year, when Don Mattrick et al droned on and ruddy on about the exclusive partnerships Microsoft had forged with sports broadcasters and how One owners would be able to watch ESPN while they slept, or whatever. Sony's presentation tonight was like that. Presumably, all this stuff about YouTube coming to PS4, cross-play on Vita and PlayStation TV matters to someone, somewhere.
But for a company which has earned a sterling reputation for putting games first, this was pretty drab. That TV gadget, which lets you stream your PS4 to a TV other than the one it's plugged into, seems like a redundant idea, as does the TV series Powers which will be available exclusively on PlayStation. It wasn't all snore and balls – the PlayStation Now streaming service finally got a beta launch date (July) and the announcement that Sony smart TV owners would be able to use it, even without a PlayStation console, was kind of exciting – but after such a strong start, the last hour of Sony's show was a chore. Or maybe it was just me, because by then it was 3 AM and I'd run out of Pepsi.
Pretty well
Anyway, putting the balance sheet multimedia stuff aside, Sony did pretty well. The games it previewed were much more inspiring than at the Microsoft show, with exclusive footage of Batman: Arkham Knight, LittleBigPlanet 3, Suda 51's new project Let It Die and – gasp – Uncharted 4. The Last of Us Remastered got a launch date (also July) and there was a great catalogue of upcoming indies on show, courtesy of Sony's newly formed partnership with Devolver Digital.
The PlayStation makers also did a good job of appearing professional, smart. Until they appeared on stage, E3 had comprised mainly whooping, cheering, dumb fan-boy talk and man-children in casual clothes. Even Xbox honcho Phil Spencer appeared on stage in jeans.
Sony, by contrast, had all its executives in suits. Their speeches were properly rehearsed (none of Aisha Tyler's agonising off-the-cuff "jokes") and they made their points without resorting to grating gamer speak. This might seem like a petty observation, but after seven hours of having my arse patronised off by Microsoft, EA and Ubisoft, it was nice to have some adults to listen to. Sony's presentation was dignified. It's a company that clearly has a great deal of confidence.
Won the night
Certainly, Sony won the night. It had the best games, the best talking heads and, despite my whinging, the most comprehensive presser of E3 so far: whether you were a fan, a critic or an investor, there was something in this talk for you. The company seems to be managing a plethora of different businesses and channels, and managing them well.
The only thing that really irked me was when developer relations chief Adam Boyes starting talking about the letters fans had sent in, outlining what games they wanted to see in the future. I make no apologies for saying this: fans are the reason videogames are rubbish. They want sequels and franchises, easy to digest narratives and bang for their buck.
Now, Sony is a great console maker with a lot of very smart developers behind it. The last thing it should start doing is pandering. It's true the game industry runs on sycophancy, but Sony, if it truly wants to keep pleasing the crowd, should ignore the demands of its fanboys and concentrate on encouraging new, original videogames. We don't need more zombies. We don't need more shooters. No Man's Sky, Hotline Miami and Let It Die – that's where Sony should direct its efforts.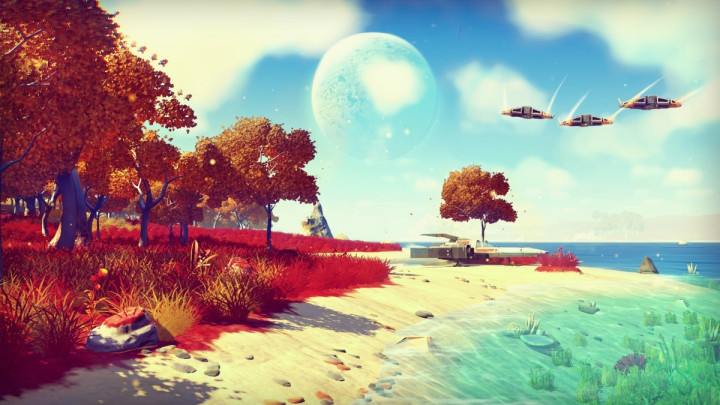 That segment aside, Sony did well, again. Some might have been disappointed that Project Morpheus didn't get much of a look in, but that was a smart decision, since VR doesn't really demo well in public. That's why Morpheus will be available to try on the E3 show floor. There'll be plenty of first-hand accounts released in the next few days.
So yes, Sony won the day. Its show wasn't quite the homerun that last year's was but this was a confident and full presentation, balancing exciting new games with have-to-know details on additional features. Taken everything Sony had to say into account, the PS4 still looks set to be the favoured console of this generation.