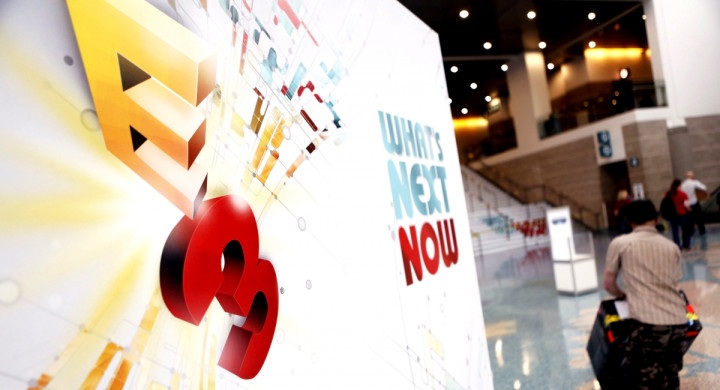 Video game publishers made some extremely exciting announcements at E3 electronic gamer's convention held in Los Angeles on Monday. Many new gameplay footages and some extremely well-made trailers were showed off at the event.
IB Times UK has listed some of the best E3 2014 trailers and gameplay footage.
GTA 5 for PC, Xbox One and PS4 Trailer
First on the list is GTA 5, a game that PC gamers and owners of Next-Gen consoles have been demanding for a long time. This trailer appeared on Rockstar's official YouTube channel to confirm that the we would finally have GTA 5 for the Xbox One, PS4 and PC.
Star Wars Battlefront E3 2014 Trailer
Is this the Star Wars game that we all have been waiting for? It appears so. Read more here.
TomClancy's The Division E3 2014 Gameplay Footage
Next comes Tom Clancy's The Division, a game that has kept gamers excited with its amazing Snow Drop engine and futuristic gameplay dynamics. Here is a fresh gameplay video that was shown off at E3.
Far Cry 4 E3 2014 Trailer and Gameplay Footage
A title that we expected to see at E3 since its existence was leaked a few weeks ago. Check out the Far Cry 4 trailer and game play video below.
And then comes this rich gameplay footage from The Witcher 3: Wild Hunt. It features improved combat, more fluid animations and preserves the essential qualities that made the franchise a major hit.
Mass Effect 4
Bioware has finally announced Mass Effect 4 at EA's E3 press conference. Check out the trailer below. Read mroe about it here.
Battlefield: Hardline
Moving away from its usual war-based themes, Battlefield: Hardline takes the fight to Urban areas. Read more about the game here.
Mirror's Edge 2 E3 2014 Gameplay Footage
EA's upcoming sequel to cult classic free-running action game Mirror's Edge was one of the most exciting reveals of the conference. Check out a gorgeous gameplay video below. Read more about the game here.
Bloodborne E3 2014 Trailer
Recently, gameplay footage under the moniker 'Project Beast' was leaked online. At E3, we learned that the footage belonged to Bloodborne, the new title from Hidetaka Miyazaki, the director of bothDemon's Souls and Dark Souls. Check out the game's début trailer below.
Tom Clancy's Rainbow Six: Siege E3 2014 Gameplay Footage
Gamers have been waiting for almost six years to hear this news and Ubosoft has finally announced it. Tom Clancy's Rainbow Six: Siege is an official next-gen title. Check out the live action demo below.
Assassin's Creed Unity E3 2014 Gameplay Footage
Another game that had been rumoured for quite a while, gamers were finally treated to gameplay footage from Assassin's Creed Untiy.
Uncharted 4: A Theif's End E3 2014 Trailer
This is a game that allows PlayStation fans to truly take pride in their console of choice. At E3, the developers showed off this short, but gorgeous trailer for the next Uncharted game: Uncharted 4: A Thief's End. Read more about the game here.
Rise of The Tomb Raider E3 2014 Trailer
Featuring gorgeous gameplay design and graphics, the Rise of The Tomb Raider trailer sees Laura Croft doing what she does best. Easily one of the most cinematic trailers showed off at the conference.
Halo 2 Anniversary Edition
And here is some gameplay footage from Halo 2 Anniversary Multiplayer Gameplay on the Xbox One.
Halo 5 Guardians Multiplayer Beta
Keeping the best for last, here is the Halo 5 Guardians Multiplayer Beta, which you can get access to if you pick up the new Halo Master Chief Collection.