E3 2016 Game of Show: Legend of Zelda, Death Stranding and Watch Dogs 2 make our top 10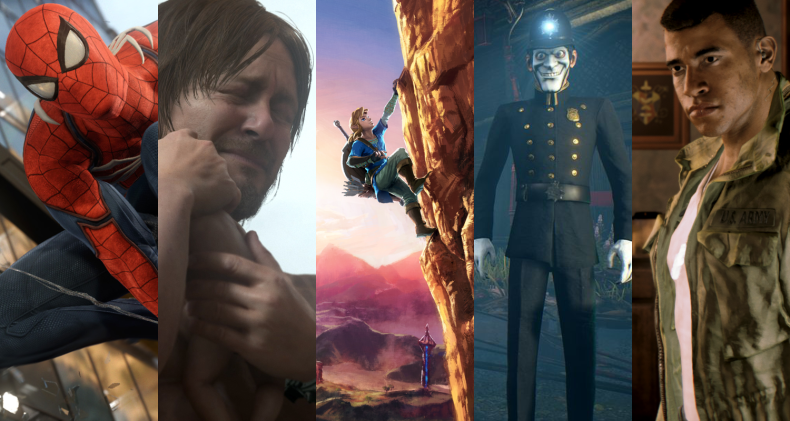 As the Los Angeles Convention Centre shuts up shop for another year and E3 2016 comes to a close, the time for pointless, opinionated lists has arrived. As is tradition, the gaming team here at IBTimes UK has debated our favourite games from a show that offered great variety.
So, here's our list, starting with the game that impressed us most – and it really couldn't have been anything else, could it?
1) The Legend of Zelda: Breath of the Wild (Wii U, NX)
No matter how many times Nintendo could have reiterated that it was "rethinking the conventions of Zelda", nothing could have prepared us for The Legend of Zelda: Breath of the Wild.
An astonishingly beautiful trailer, and what seemed like an infinitely long Treehouse livestream session, finally gave fans a look at Link's impossibly ambitious open-world adventure, complete with crafting, cooking, hunting and over 100 mini-dungeon shrines – and we reportedly only witnessed a tiny 3% of the enormous, dynamic overworld.
From the huge, sweeping changes like voice-acting, climbing and a dedicated jump button (no really), to the minor details like how Link shivers in the main menu when traversing a snowy mountain range – or the fact that Link is actually called Link in-game for the first time - it was all breathtaking. Our undisputed game of show and proof that, even after 30 years, this legend still has the capacity to astound and amaze.
2) Death Stranding (PS4, PC)
Hideo Kojima's first game since departing Konami six months ago isn't even close to full production, but somehow we got a first look at what to expect during one of the closing moments of Sony's E3 press conference. Well, I say 'expect', but who knows exactly what to make of the first trailer for Death Stranding?
Is it about environmental destruction, or is it about Kojima's tumultuous departure from the company at which he made his name with the Metal Gear series? What exactly is the game going to end up being anyway? A third person action game? A babysitting simulator? A game about cleaning up oil-soaked beaches? We have no idea, but one thing is for sure – Death Stranding's was the best and most talked about trailer of E3.
3) Horizon: Zero Dawn (PS4
)
A year after we anointed Horizon: Zero Dawn our E3 2015 game of show, Guerrilla Games' vibrant open-world robo-dino-hunter title is still giving us the chills, with a first look at gameplay further confirming what we already knew: We want this now.
Seeing the breathtaking vistas, augmented bull mounts and ferocious looking bow-and-arrow combat in full motion makes the game's recent delay even more painful to stomach, but we are already counting down the days until we can join Ygritte... sorry, Aloy, and start pinging arrows at mechanical beasties.
4) Watch Dogs 2 (PS4, Xbox One, PC)
The original Watch Dogs is not a game that will be looked back on with a great deal of fondness, but it could be remembered as the game before the game that realised the IP's initial potential. Watch Dogs 2 looks like everything fans wanted the series to be, and what Ubisoft promised it would be.
Despite being announced and revealed before E3, it still managed an impressive showing – with a gameplay demo and a new trailer, which continued the game's run of great trailers set to great songs, thanks to the use of Close Your Eyes by Run The Jewels.
5) We Happy Few (Xbox One, PC)
This year's E3 was light on breakout indie games, with Compulsion Games' We Happy Few proving the only real standout. And what a standout. Offering something completely different between the zombie hordes and chainsaw bayonets of Microsoft's conference, the game offered a demo/trailer that emphasised its distinct visual style and intensely creepy atmosphere.
We Happy Few is set in an alternate 1960s London, after the Allies lost the Second World War. Citizens of England now willingly take a happy drug called 'Joy' to ward off the horrors of their dystopian lives, and if they don't take that drug – well, they better run.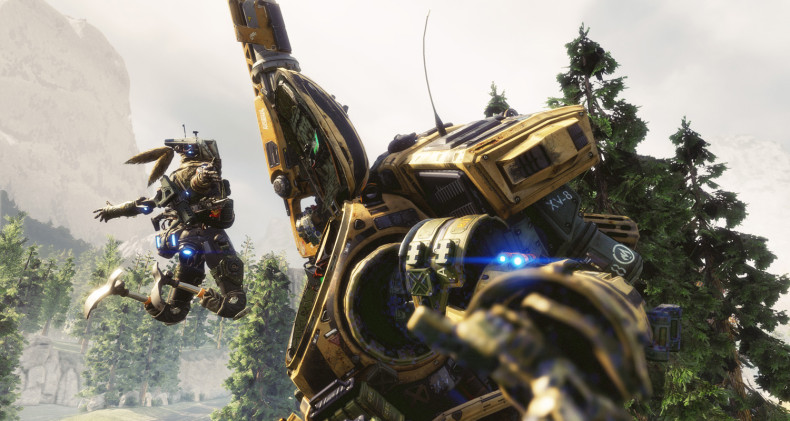 6) Titanfall 2 (PS4, Xbox One, PC)
Titanfall 2's multiplayer trailer is an exciting and explosive look at a game that this time round will include a full single-player campaign for the first time. One thing it does superbly is accurately convey just how exciting movement is in the game. Movement may not sound like much to get excited about, but the wall-running, the new grappling hook and some excellent sound and visual design combine to create a feeling few shooters, if any, will match this year.
7) Dishonored 2 (PS4, Xbox One, PC)
Arkane Studios' steampunk stealth sequel plans to build on the breakout success of its first Dishonored title, and if what we saw in the first gameplay demo is anything to go by, this could be an absolute cracker. With two different playstyles promised based on your choice of lead character –either returning supernatural assassin Corvo or new female lead Emily – and a minutely detailed coastal playground for sneaking and stabbing, Bethesda could have another surprise hit on its hands with Dishonored 2.
8) God of War (PS4)
After bathing in the blood and entrails of the Greek gods, what could possibly come next for everyone's favourite livid Spartan? We got our answer when Sony opened its conference with a bold re-imagining of its hack-and-slash franchise starring a sombre, world-weary Kratos teaching his young son the fine art of murder. The wintery Norse setting looked stunning and we can't wait to see how the dad of war's next adventure pans out. The kid is definitely going to die at some point, right?
9) Spider-Man (PS4)
There hasn't been a good Spider-Man game for twelve years. TWELVE. The last, a tie-in for the 2004 movie, ranked among the finest superhero games ever made until Rocksteady came along with Batman: Arkham Asylum a few years later. As that series tore it up, Spider-Man never recaptured that open-world New York magic. With Insomniac making the new game and Marvel heavily involved as well, this is a promising project which could be the Spidey game we've been waiting for.
10) Mafia 3 (PS4, Xbox One, PC)
Mafia 3 is looking more and more likely to scratch a particular itch that hasn't been satisfied since Grand Theft Auto 5. A similarly crime-focused open world game, Mafia will be treated by many as a GTA-pretender of sorts, but its bold creative choices are helping it stand apart. At E3 it didn't appear at any of the major shows, but the gameplay is looking promising and the new trailer is a stunner.