Dishonored 2: New gameplay trailer unleashes Corvo and Emily assassin action at E3 2016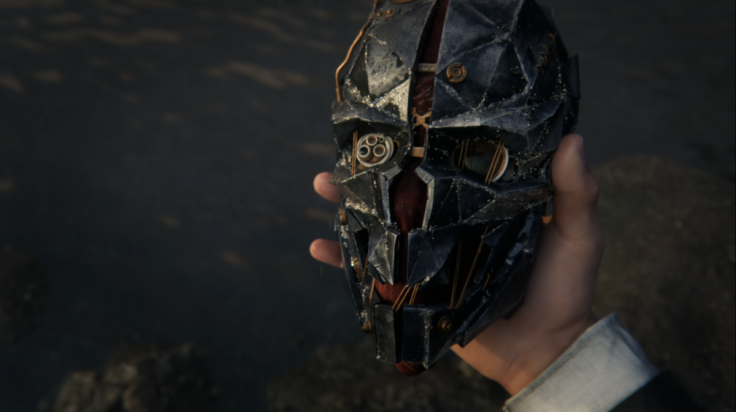 Publisher Bethesda has unveiled the first gameplay footage of developer Arkane Studios' highly-anticipated stealth action-adventure, Dishonored 2, at its E3 press conference, revealing plenty of exciting details about the game's characters, mechanics and setting. The sequel, which was announced back at E3 2015, is set 15 years after the first Dishonored game that was released in 2012 to critical acclaim.
While Dishonored 2 will bring players back to the dingy streets of Dunwall, most of the game will take place in a new setting called Karnaca - a gorgeous Mediterranean-style metropolis referred to as the "jewel of the South." Created using their custom Void Engine, Arkane's co-creative director Harvey Smith said the studio obsessed over the details of the game which they wanted to resemble a painting in motion, where every market and alley could "tell a story."
"Our approach to world creation is layered. Our art and design teams work together to create a strong sense of place, with a well-realized culture based on the factions living there, the architecture, the economy, climate, plant and animal life, and even the food and songs," Smith said.
In Dishonored 2, players will be able to switch between two characters - the original game's protagonist, assassin Corvo Attano, and the now 25-year-old Emily Kaldwin, daughter of the dead Empress of The Empires of the Isles and true heir to the throne.
"Emily and Corvo are fully voiced with their own perspectives and emotional responses to the events transpiring around them," Smith said.
Each character will also sport their own unique set of supernatural powers that can be upgraded via gametrees "allowing you to customize them more deeply."
Emily will show off a host of new powers including 'Domino,' which can link several targets together, allowing players to deliver some crafty multiple kills in one go. Her "Shadow Walk" ability will allow her to transform into a shadowform and sneak towards an enemy undetected before taking out her target. She will also be able to use her "Mesmerize" ability to distract enemies and bypass combat entirely. You can also upgrade Emily's Far Reach mobility power to grab and yank enemies towards you or steal faraway objects.
"All of the game's supernatural powers give you different approaches," Smith said. "You can go deep with several powers in one playthrough, then switch it up next time, dramatically changing the game."
Smith also encourages players to explore the game's verticality and make use of the rooftops of Karnaca. The upcoming game's new weather elements will also alter how players approach different situations and missions as well. For example, Emily can use the wind to power or turn off machines.
"But this time we've put a greater emphasis on big, interesting mission themes – either from a gameplay or a fiction standpoint – making each mission a wildly unique place to explore," Smith said.
Smith also revealed two gameplay missions - "Dust District" and "A Crack in the Slab" - to demonstrate the various creative approaches and paths players can take to explore and complete missions in the game. While the first mission demonstrated the previously mentioned emphasis on climbing and scaling as a strategic skill to kill enemies, the second shows off a special timepiece that players can use to warp back and forth between the past and present to solve puzzles as well as sneak up on enemies.
Bethesda also unveiled Dishonored 2's Collector's Edition that will include a copy of the game, a recreation of Corvo's in-game mask, Emily Kaldwin's ring and display box and more for $99.99 (£79.99).
Dishonored 2 is slated for release on 11 November for Xbox One, PS4 and PC.
© Copyright IBTimes 2023. All rights reserved.